Features:
The Yocan NYX is the newest wax atomizer,made of high-end pure metal,with quartz dual coils,guarantee a crystal clean and smooth essence,airflow holes at the bottom of wax tank,simply depress the spring loaded carb to adjus the airflow.the NYX wax atomizer withspecially designed 510 thread for matching box mods,recommend works at 15w to 25w.the atomizer coils are crafted with quartz instead of traditional ceramic for the purest experience,quartz dual coil guarantee a crystal clean and smooth essence.the airflow button quickly allow a large amount of air through to replace smoke.simply depress the spring loaded carb.the 510 threaded yocan nyx is specially designed for matching box mods,it's very simple but powerful,come on put this amazing tank on your box mod and enjoy a magical vaping day.
Link:Yocan NYX Replacement cores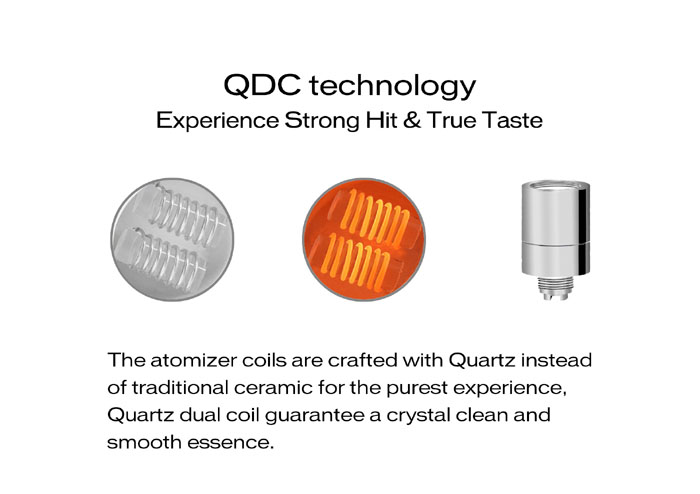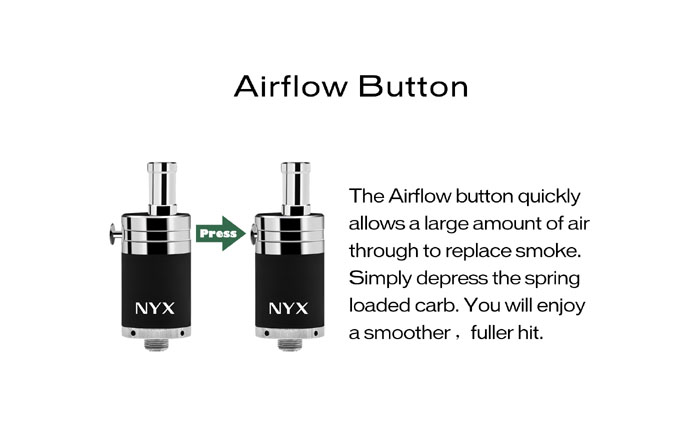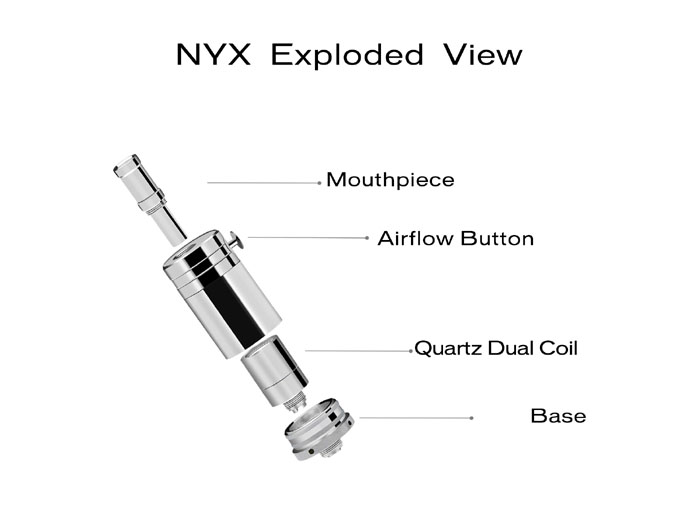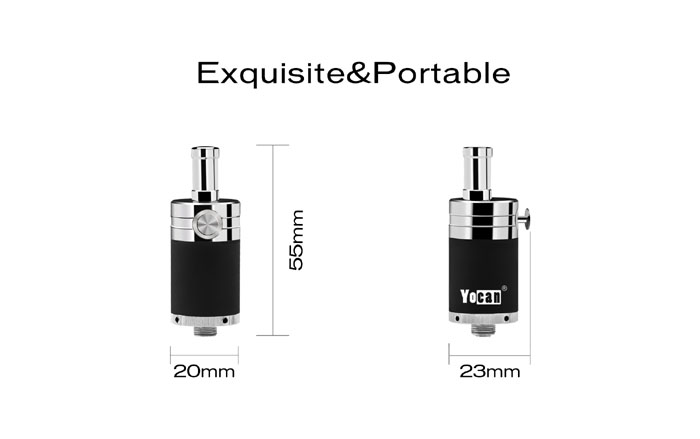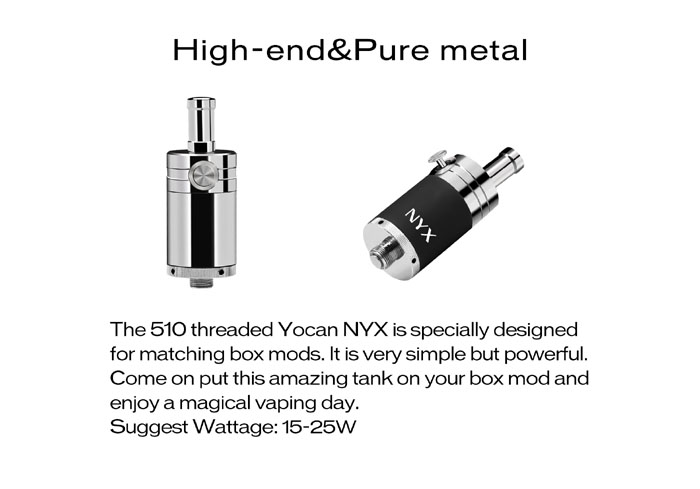 Package Contents:
1*NYX Wax Atomizer
1*Extra Quartz Dual Coil
Note:please ensure you have basic knowledge on how to properly to use it.
1)If the tanks uses sub ohm coils,vapers must be sure that your device and batteries can handle sub ohm coils,only recommend experienced users order this,extra safety precautions should be practiced when using a sub ohm tank.the tank only work with the mod that can support the atomizer and coil.if you have a tank and resistance is 0.3ohm,you must sure that the mod or battery can support resistance low to 0.3ohm.improper use and lead to unjury or damage.use the OHMS LAW Calculator to check.if you have question,please feel free to contact us.
2)smokstore will not responsible or liable for any injury,damage,defect,permanent or temporary that may be caused by the improper use of li-ion battery,coils,tanks,mods etc.please have a basic knowledge of vape.welcome to contact us anytime to get help.