Hi, vapers, let's introduce the 5 best vape mods in 2017, the best vape mods based on the quantity that vapers ordered and got good reviews from vapers too. and all of them produced by China factories. let's check.
1.smoant Battlestar 200w
the smoant Battlestar 200w with the similar square shape like wismec Rx series box mods, more than 15 different colors available, max output 200watts and powered by 2pcs 18650 batteries, comprehensive temperature control suite and fashionable-crafted chassis. with compact size and high performance, the ergonomic structure with futuristic designs, give you a better and comfortable hand feeling. supports resistance as low as 0.05ohm, NI200, TI, stainless steel vape wires supported. features three memory TCR mode, vapers can adjust the resistance of a wide range of heating coils. battlestar mod also built-in one more bright OLED screen, will show you the vaping data clearly. now smokstore have all colors in stock, only $37.2 per set for this awesome vape mod.
2.smok g-priv 220w mod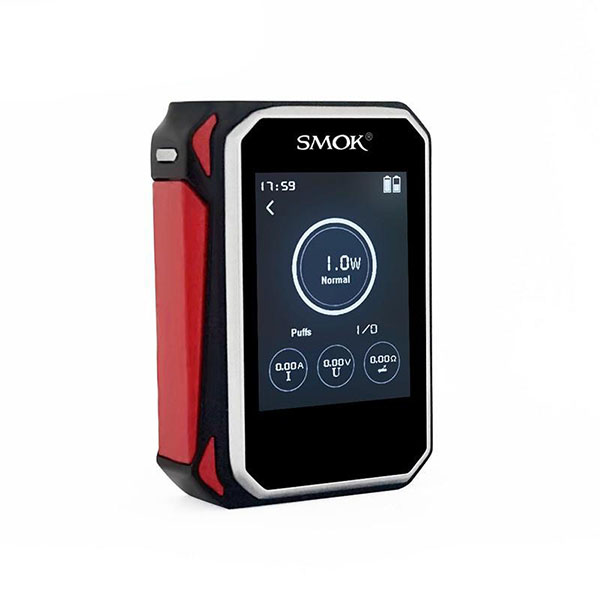 the smok g priv is the newest temp control box mods by smoktech, with one big 2.4inch touchscreen, powered by 2pcs 18650 batteries and max output 220watts, optimized constructed for durability and better hand feeling, durable zinc alloy shell with carbon fiber battery cover. the visual prowess lies within the highly impressive 2.4inch touch screen display, providing an intuitive visual interface and easy to read graphical UI for unprecedented operation. the new smoktech touch screen box mod has totally 10 different colors available, support resistance as low as 0.06ohm, supports NI200 nickel, TI, SS vape coils under temp control mode, beautifully constructed with the integration of intelligent functionalities within a touchscreen. if you want to order one easy operate TC box mod, this is what you need.
3.laisimo L3
Laisimo l3 is the newest touch screen box mod by the laisimo company, progressively advanced touchscreen output device, integrating TFT full-color touch screen with an intuitive interface, max output 200watts and powered by 2pcs high drain 18650 batteries. supports temp control module and TCR setting, Bluetooth 4.0 technology. some vapers say its the most responsive touchscreen box mod in the vape industry, with simple use graphical UI to neatly organize data and setting for efficient operation usage. the laisimo l3 is first enabled by a swipe gesture for accessing the menu and controlling the state of the device, with the ability to use a custom background for the personalized navigation process. a device lock mechanism is integrated into the system with simple three-tap to disable the device when no sue, prevent accidental auto fire.
4.smok xcube ultra
Xcube ultra is the 220watts box mod, upgraded version of xcube II, powered by 2pcs 18650 batteries and max output 220watts, this smoktech box mod with enlarged OLED light features user-friendly matrix that provides an astounding amount of essential information at a glance. the xcube ultra support resistance as low as 0.06ohm, temp control range from 200 t0 600F, supports NI200 nickel, titanium, stainless steel coils or wire and TCR(temperature coefficient of resistance) mode. each working mode has different effects available: min, soft, normal, hard and max, of course, the max effect will output max cloud of vapor. the integrated x3 chip adds smart charging management module to balance charge and discharge for effective battery operation and prolonging battery life. the smok box mod also supports Bluetooth 4.0 technology.
5.CKS icon 200W
the CKS icon 200w TC box mod powered by 2pcs 18650batteriess and max 200watts, with amazing graphics design, looks more fashionable than other mods,different output modes switchable:VW, TC, BYPASS and AUTO, and supports NI200, TI, SS coils, supports resistance as low as 0.1ohm.the auto control mode will optimal temperature heating for vapers,no burning taste. the intuitive 0.91inch OLED screen will provide a full set of organized information, vapers will know the full vaping data clearly. features highly capable V0 tech's proprietary chipset, the icon 200w mod provide the perfect balance between versatility and performance capability. if you search one powerful and awesome design temp control box mod, this is what you need.
Now all of five box mods in stock on smokstore with good price, if you want to order one, just check now.