Hi, vapers, new firmware for geekvape aegis mod available mow. the newest version is V1.24.
Features:
1.optimized 10s overtime safety feature.
2.modify Fahrenheit adjustment unit, from 10degrees Fahrenheit to 5degrees Fahrenheit.
3. Added stealth mode, press and hold the 3keys simultaneously for 2s to enter or exit the stealth mode.
Download link:  Geekvape aegis firmware V1.24
How to upgrade the firmware:
1.you need one computer with windows OS system.
2.remove the tank and battery.
3. Plug the micro USB cable into the computer.
4.press and hold "fire button", while plugging in the micro USB cable to the device.
5.download the firmware.
6.unpack the zip file, run aegis firmware by double clicking the exe file. start the installation: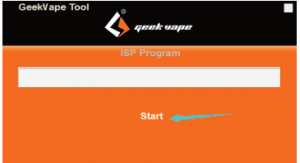 7.after the firmware upgraded, the firmware will show "updated successfully". unplug the micro USB from the device, press the "power" button 5 times to turn on the device and the upgrade is complete.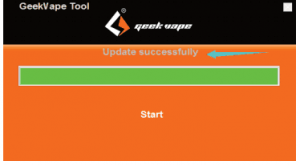 Notes:
1.it will take some time to connect the computer if it's the first time to update.
2.the update will take several seconds.
3.if the update failed, please repeat  the setup and take out the battery first.