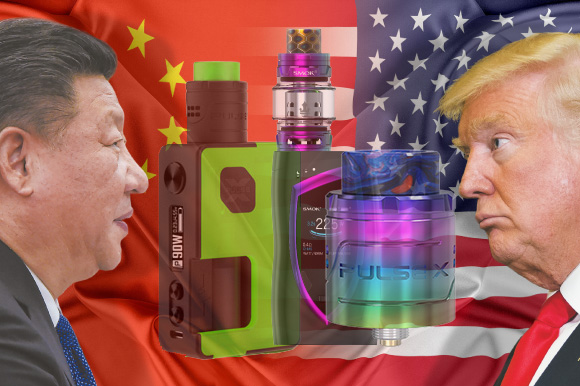 The tariffs war between USA and China begin from 23th, August. all shipments from China of e-cigs, mods, vape batteries, and accessories will be deducted 25% import tax.this is really bad news to vapers, no doubt the taxes will be caused the price rise of vape gears. the raised import tax intended to create an economic benefit for competing for American-made products, but, there no substantial production of vapor products in the USA, so the tax will punish the importers, wholesalers, retailers, and vapers.
Maybe Mr. President Trump want more and more vape gears can be produced in the USA and giving American products a competitive advantage, but there are no American-made vapor products,everyone loses, customers buy fewer products or wait to buy, retailers struggle, distributors and importers buy less from China, and Chinese companies will reduce the R&D budgets and lay off workers.
The bad news is there is the second round of tariffs coming soon on the vape parts like atomizers and coils. until the tariffs war ended, vapers will pay more to get the new vape gears, so some vapers will switch t0 the cheap smoking.