Today Vandy Vape Company Released the special edition Pulse X Kits, the new kits a little different with the old pulse x, the kit does not include the old pulse X RDA, Vandyvape company changed it to Pulse V2 RDA. and the surprise is the new kit has 17 various colors available, I think all squonk fans will get the favorite color you want.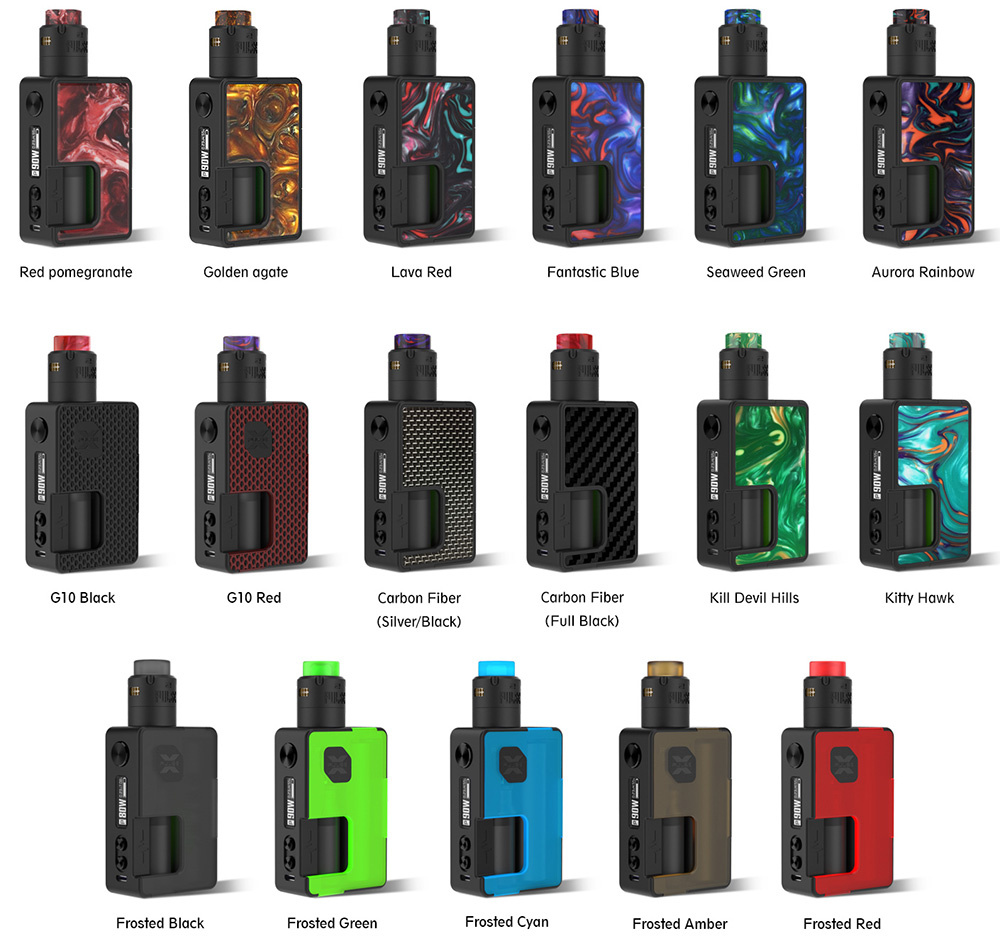 the Vandy vape kits have 8 resin colors, 4 carbon fiber colors and 5 frosted colors available. it includes the pulse X squonk mod and Pulse V2 RDA. the whole kit with the same ergonomically design like the old pulse X kit, vapers will feel great when gripping it in the palm, the left side with fire button "-" and "+"  buttons, the three buttons with advanced design, easy to change the vape setting or fire up the kit. there is one 0.91inch OLED screen, not big but show the vaping data clearly. you can use the micro USB port to upgrade the firmware or charge the battery. the special edition pulse X built-in the highest stability Vandy chipset, which consists the top grade ICs at affordable costs, it with multiple functions to ensure the vape safe and reliable. the SE Pulse X with magnetic design replacement panels, you can replace the battery easily, it powered by single 21700 or 20700 battery, if you want to use the 18650 battery, it comes with 18650 adapter. the max output 90watts, various working modes switchable, supports resistance as low as 0.05ohm, allow it can work with most of BF rebuildable tanks, the vandyvape squonker mod built-in 8ml e juice bottle, it will let the vaping more simply, no need to add the e juice frequently.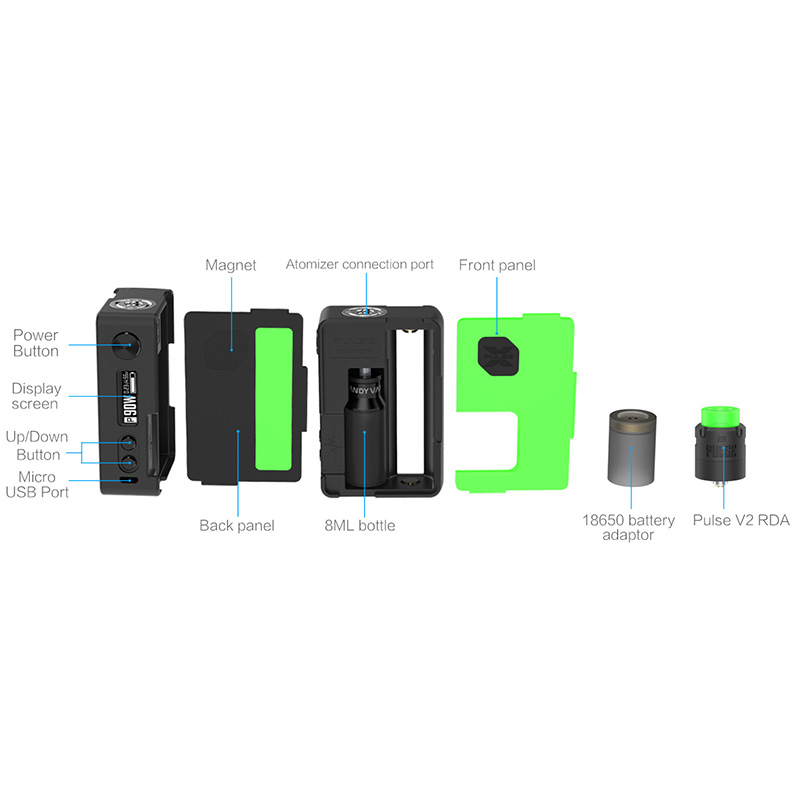 The Pulse V2 RDA can hold 2ml e juice, diameter 24mm, as the newest BF RDA by vandyvape, the new RDA with fully upgraded airflow design, it comes with three adjustable airflow rings, two of them with honeycomb airflow slots, and the other one with wide open airflow adjustable slot, vapers can rotate it to adjust the airflow to your preference, the airflow will directly to your coils.the floating deck supports single coil or dual coils, top squonk feeding and bottom juice return design, no waste your juice. you can install your pre-made coils on it simply, it will deliver you the large clouds and intense flavor.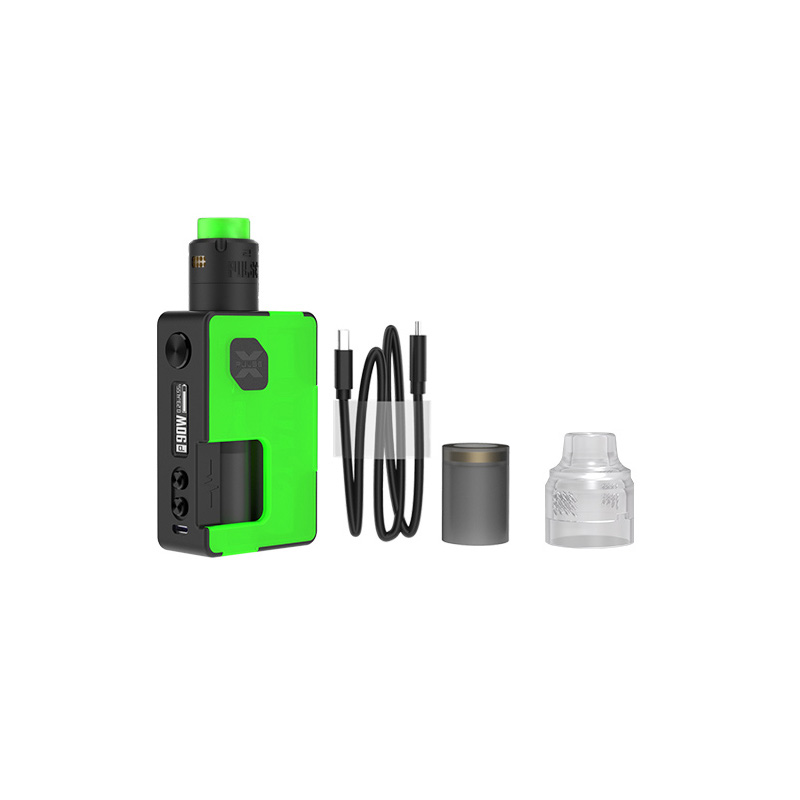 if you are squonk fans, dont miss this great squonk kits, various colors, compact structure, slim size, easy to use features will bring you the better vaping experience. now this new Vandy vape pulse x squonk SE kits pre-order on most online vape shops, if you want to get this awesome vape device, you can check it on smokstore.