The Wotofo Profile Unity, which is the collaborative by MrJustright1, The Vapor Chronicles and Wotofo company, integrates the passion and suggestions from vapers across the worldwide, just for the best vaping experience.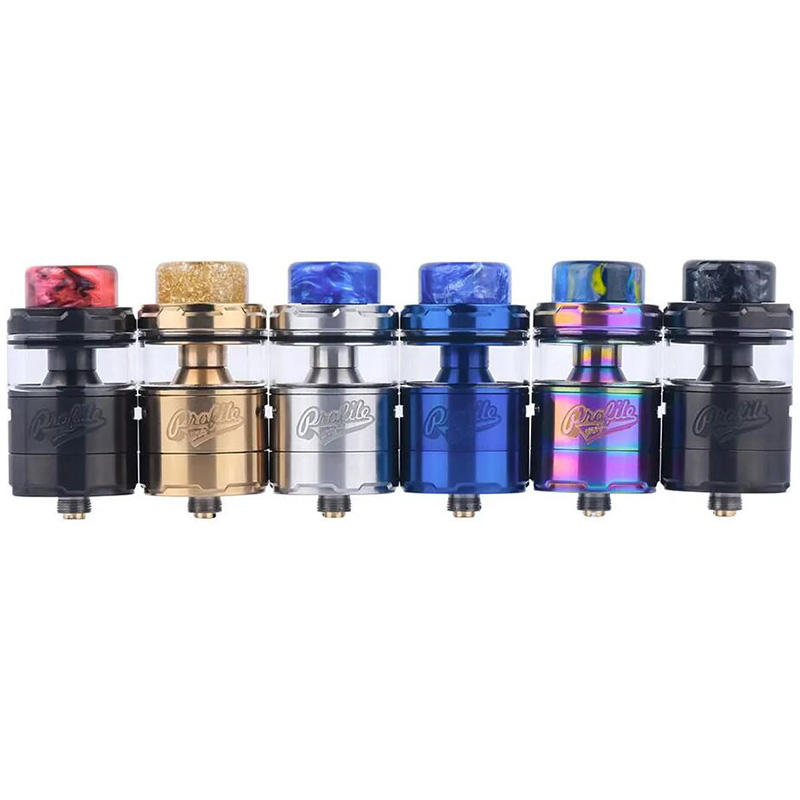 Includes: 1*Profile Unity RTA 1*5ML Extra Glass Tube 1*5ML Tube Adapter 1*User Manual 1*Bending Tool 1*Screw Driver 2*NexMesh Coils 1*6MM Agleted Cotton 1*O-Rings & Screws & Springs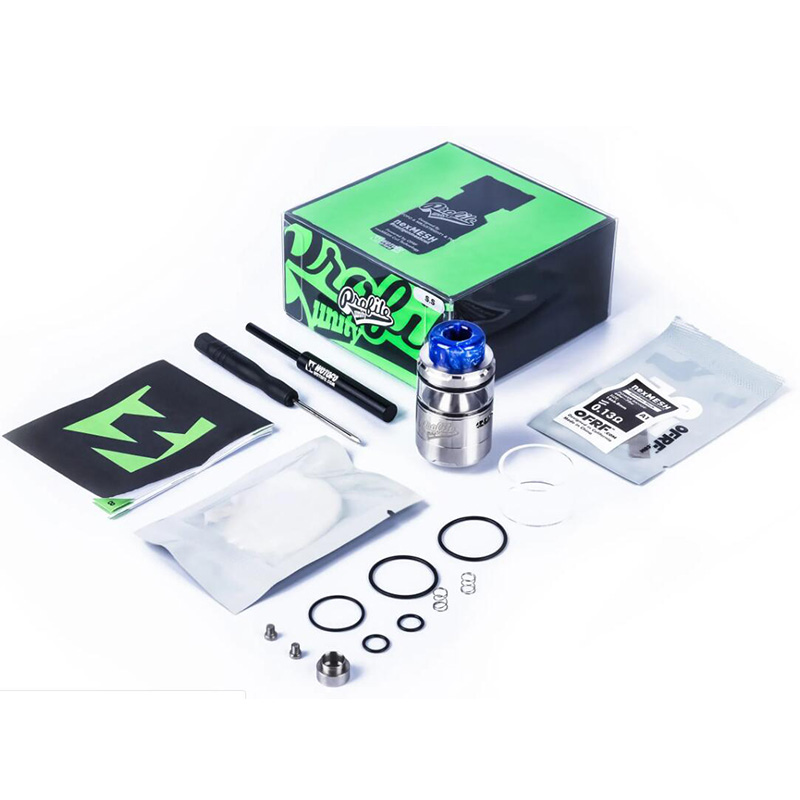 The Wotofo Profile Unity RTA, with the simple top refill and bottom airflow adjustable design. with solid stainless steel structure, the diameter is 25mm, the new added thick resin drip tip will bring the better draws with dissipated heat. with tongue and groove top cap, just slide the cap tongue into the tank groove and turn clockwise to close, simple to inject your favorite e-juice, no worry about leaking. the Wotofo RTA pre-installed the 3.5ml straight glass tank, comes with the extra 5ml bulb style glass tank. there is side airflow adjustable design on the middle of the RTA, from tight to loose only rotating the airflow ring.
The Profile Unity RTA 25mm with new juice flow system, with the Bi-level juice feeding ports, ingenious design, non-stop flow and rapid e-liquid feeding, no burnt taste forever. the Wotofo RTA with the optimized building deck from the Profile RDA. easy to wick and easy to build on. the packing box includes the OFRF NexMesh Kanthal 0.13ohm coil and Agleted organic cotton, vapers can install the MESH coil and insert the organic cotton easily. the deck-chamber linkage system will ensure steady incoming air and coil-focused air supply. only for the phenomenal flavor.
The newest Wotofo Mesh RTA will in stock on smokstore at the weekend, if you want to order this amazing mesh RTA, just check out and add to cart.