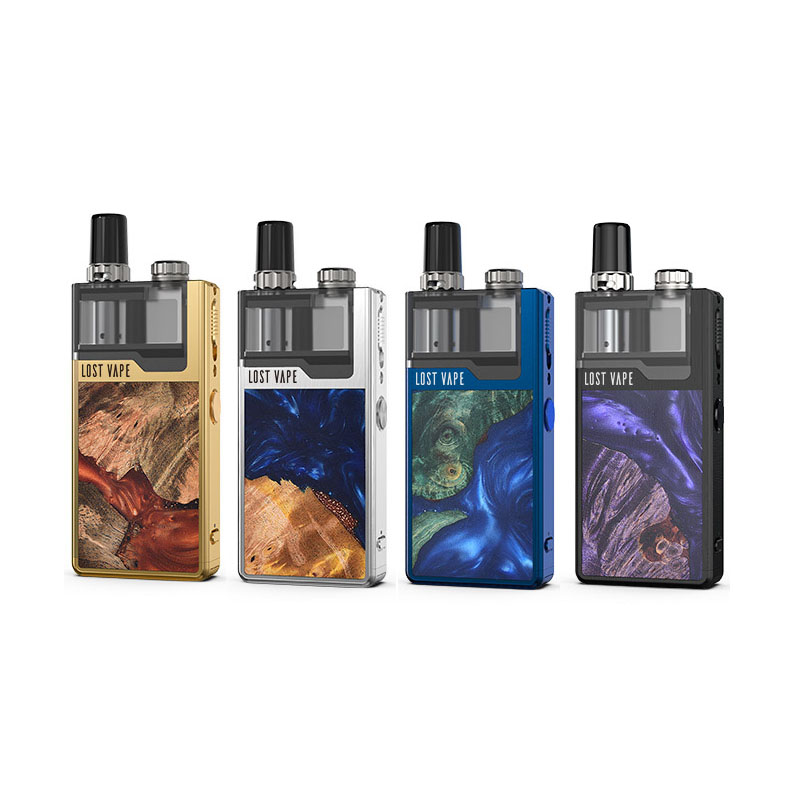 The Orion Plus is the upgraded version of Orion DNA Go, with a similar design like Orion and Orion DNA Go. 3 series and 15 various colors available. especially the stabwood and resin colors, which uses the stabwood and resin combination material panel, natural beauty of wood, variance of color/grain patterns. the Lostvape Orion Plus powered by the upgraded Evolv DNA Go chipset and max output 22watts and 5 levels output wattage levels adjustable. you can press the power level button 1 time to select/switch the power level. it built-in 950mAh Li-po battery and can charge via the micro USB port, the LED light indicator will show you the charging status.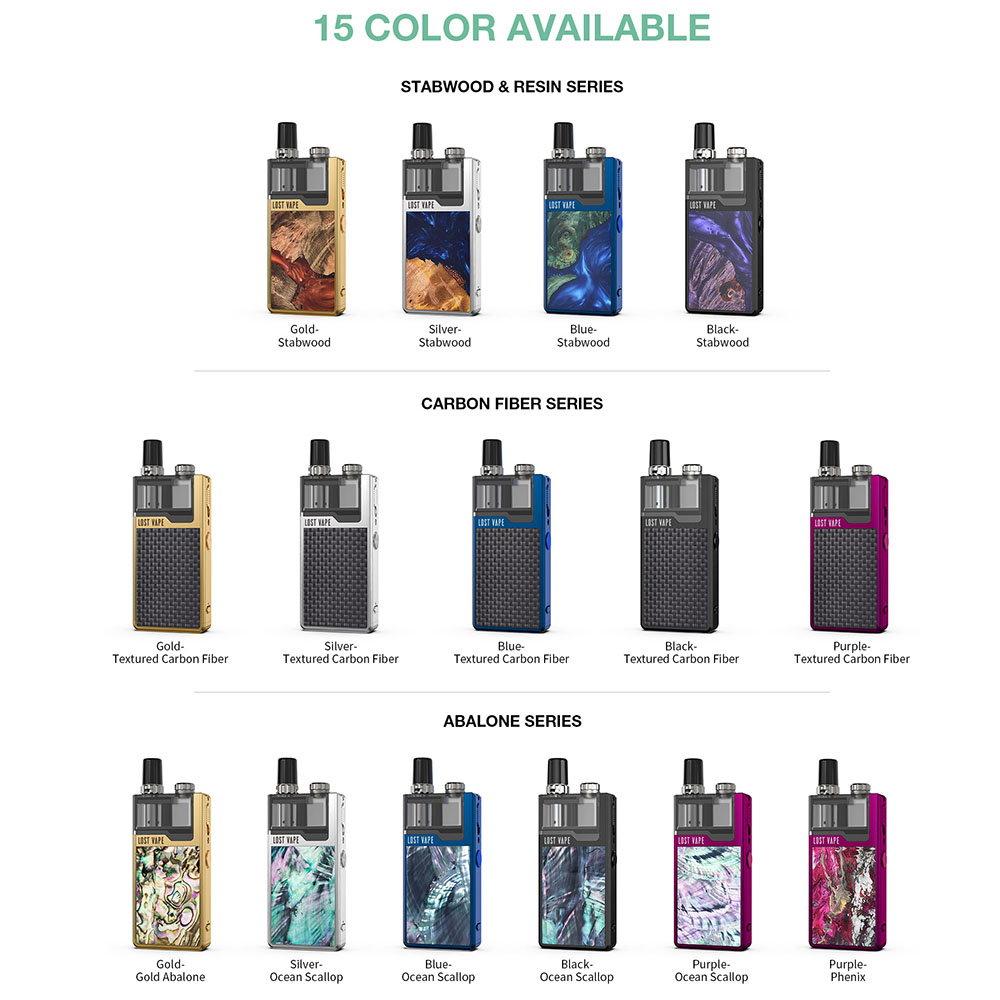 The Evolv Go chipset provides some new features you can not miss.

Flavor Lock / Save Puff
this feature will capture the flavor and satisfaction of the " perfect puff "
provide the same level of performance and consistency on all subsequent
puffs protect vapers from getting dry hits and burnt taste.

Boost( 40W Peak)
Briefly increase the initial power output at the start of a puff.
allow coils to reach the point where they produce vapor much quicker.

Auto Detect Pods Resistances
Auto detecting the resistance of the installed coil, automatically jump to the
correct settings when switching between different resistance coils.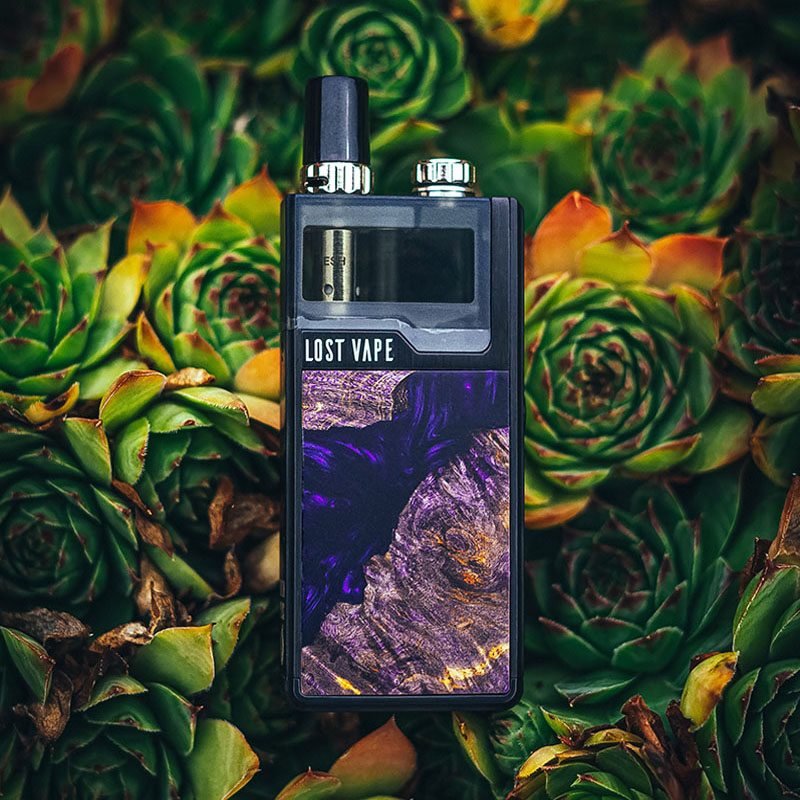 the Orion Plus Pod can hold 2ml e-juice, with the top threaded e-juice refill design, easy to inject your favorite e-juice without leaking. the dual slotted drip tip based airflow control ring allows you to switch between mouth-to-lung and direct-to-lung freely. there are two interchangeable coils available: the 0.25ohm mesh coil and 0.5ohm regular coil, both of them compatible with both freebase e-juice and nicotine salt. will bring you the best vaping experience.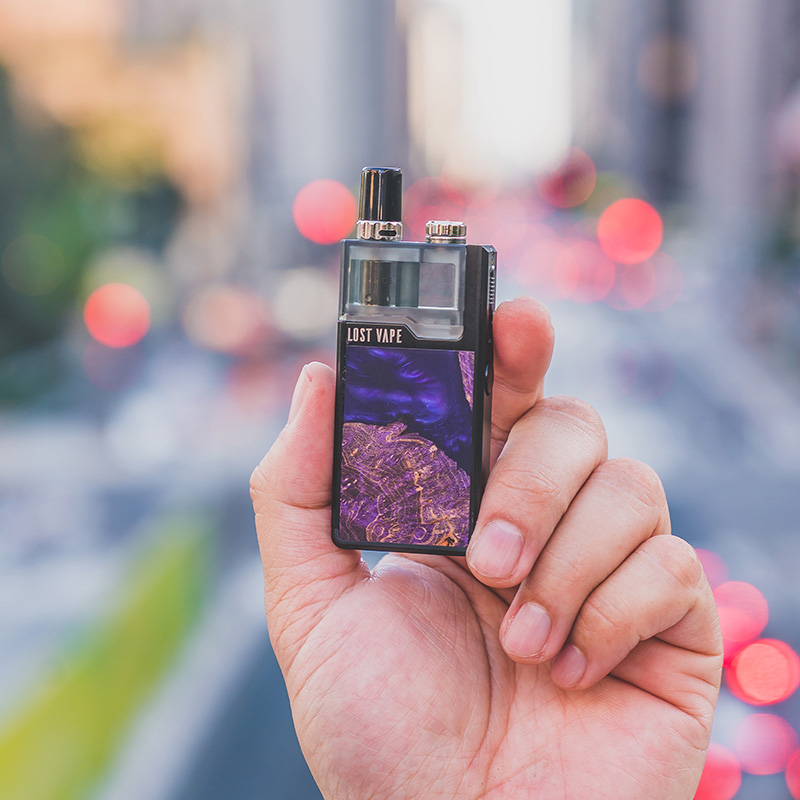 the Orion Plus can be compatible with the Orion DNA GO 0.25ohm and 0.5ohm pod/cartridge as well, the best-recommended powers for it are level 1 and level 2.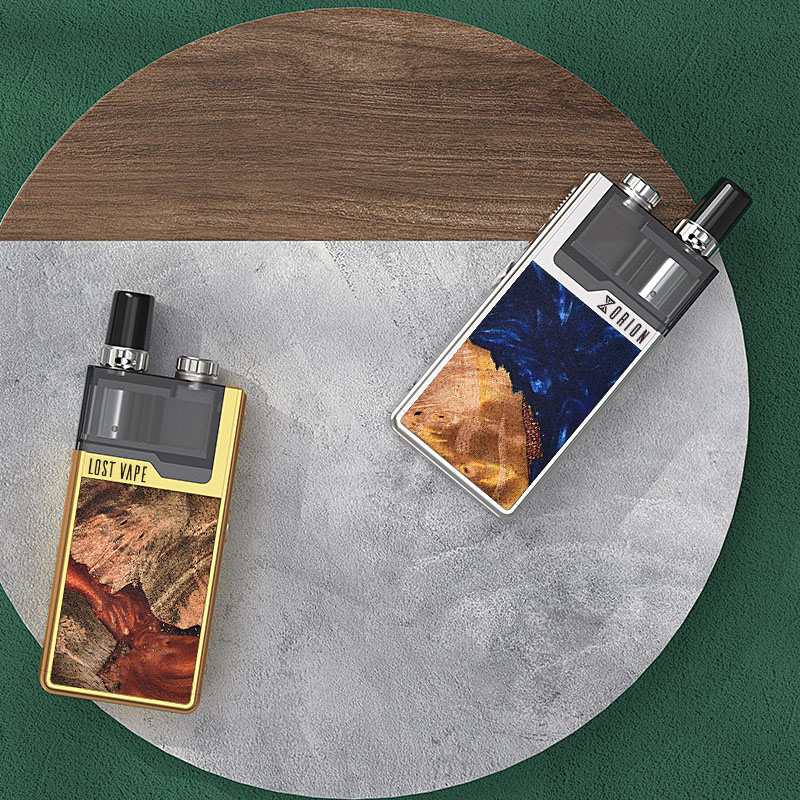 Includes:
1*Lost Vape Orion Plus Pod Kit(Pre-Installed 0.25ohm Coil)
1*Orion Plus 0.5ohm Coil
1*Micro USB Cable
1*Warranty Card
1*Lanyard
1*User Manual
Features:
Size: 93*37*13.5mm
Colors: Gold-Stabwood, Silver-Stabwood, Blue-Stabwood, Black-Stabwood, Gold-Carbon Fiber, Silver-Carbon Fiber, Blue-Carbon Fiber, Black-Carbon Fiber, Purple-Carbon Fiber, Gold-Gold Abalone, Silver-Ocean Scallop, Blue-Ocean Scallop, Black-Ocean Scallop, Purple-Ocean Scallop, Purple-Phenix
Powered By Upgraded Evolv DNA GO Chipset
Built-in 950mAh Li-Po Battery
Output Power Range: 10-22W
5 Levels Working Power Adjustable
Patent Pending Temperature Limiting Technology
Allow Users To Automatically Regulate Powers
Flavor Lock / Save Puff
Auto Detect Pods Resistances
Intelligent LED Indicator Light
Power Level button
Micro USB Port For Charging
Short-Circuit Protection
Weak Battery Protection
Temperature Protection
Low / High Resistance Protection
——————————————————————————-
2ML Pod E-Juice Capacity
Thread Top E-Juice Refill Design
Dual Slotted Drip Tip Based Airflow Control Ring
Delrin Drip Tip Included
Compatible With Orion DNA GO 0.25ohm And 0.5Ohm Pods
Coils:
0.25ohm Mesh Coil, 13-22W
0.5ohm Regular Coil, 10-18W
1*User Manual