Today Smoktech released the newest member of the TFV series, the TFV18, because the TFV Tanks was welcomed by vapers, we believe they will release more TFV Tanks, the TFV19, TFV20. today let's check what's new on TFV18.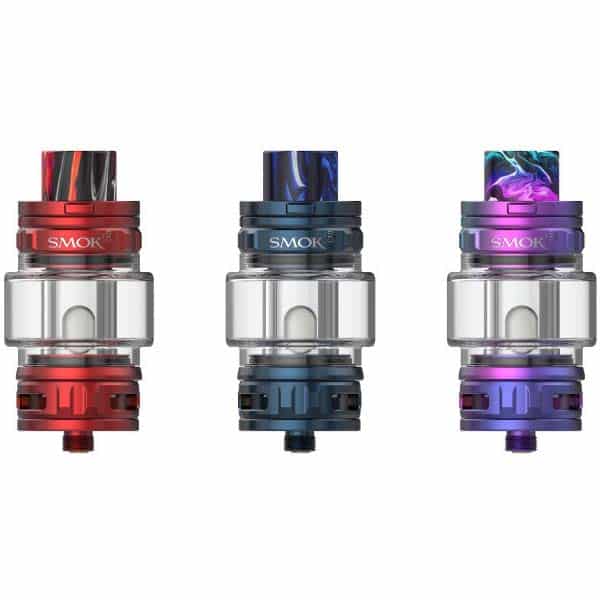 The diameter of the TFV18 is 31.6mm, capacity 7.5ml. there are the straight bottom-to-top airflow system, 3 large airflow adjustable slots on the base, you can rotate the AFC ring to adjust the intake air for the DL or MTL vaping, the base arranges 5 braces to efficiently transfer the power to the coil for circular and fast heating. with the same secure locking mechanism on the top, you can press the button and slide the top cap to side to reveal the large filling port, effectively avoid the leakage and prevent accidental opening. the TFV18 with the straight wide-bore resin drip tip like TFV16, will bring you the comfortable vaping experience.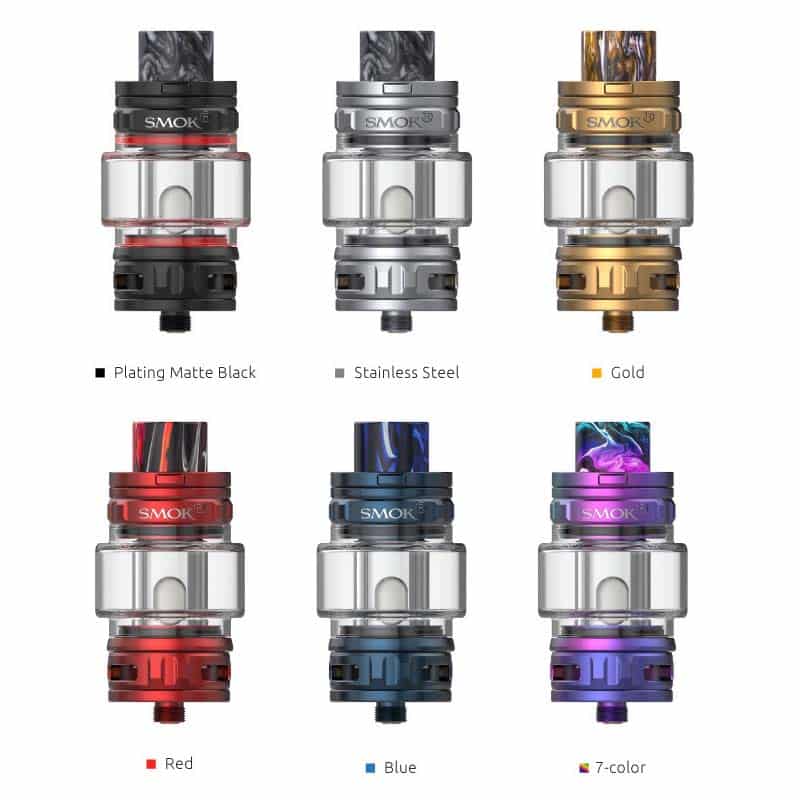 There are 3 types of coils available, the Single Mesh Coil, Dual Mesh Coil and RBA, both mesh coils with the mesh wires inside, the 0.33ohm single mesh coil tightly contact with the cotton inside, will bring you the mellow flavor, best rated at 100W to 110W. the dual mesh coil for the optimized taste, accelerating heating for the denser vapor. the RBA core will bring you the DIY fun, allows the dual coil building. the TFV18 Coils compatible with TFV16 Coils.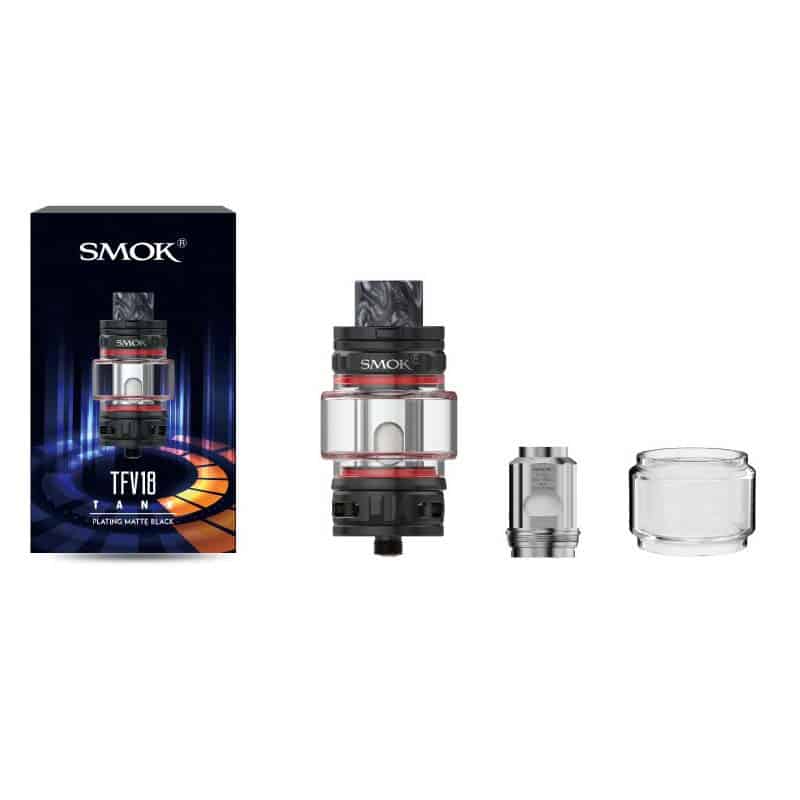 In my opinion, the TFV18 Tanks for the cloud chasers, will bring you the massive clouds, the mesh coils will not for the best MTL experience, but if you are the experienced vapers, you can design and build the MTL coil by yourself and adjust the AFC ring for the MTL. it will bring you the different experience.