Welcome to join Smokstore affiliate program, our referral rate is 10%. easily track your referrals and make money.

we only support finishing the payment via PayPal, can get the payment anytime, only throw us an email.
1. Check Smokstore On Shareasale:
Features:
6% commission rate
30 days cookie across all websites
24hours customer service supports
dedicated affiliate management



Link: https://www.shareasale.com/shareasale.cfm?merchantID=84147

2. Smokstore Built-In Affiliate Program:
1. Average of our orders is around $10 to $200, the big order you will earn more.
2. We always list the famous brand and hot sale vape gears at a competitive price.
3. The commission will be sent to you anytime only send us an email.
4. the 10% high commission rate.
1. How To Join Us Affiliate?
1. click here to register an affiliate member of Smokstore.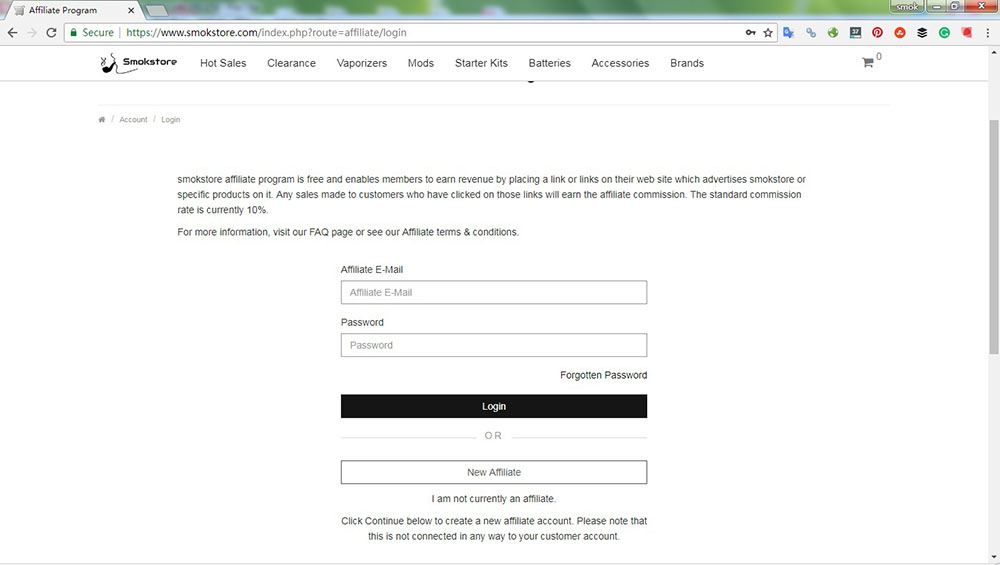 2.Login your Affiliate Account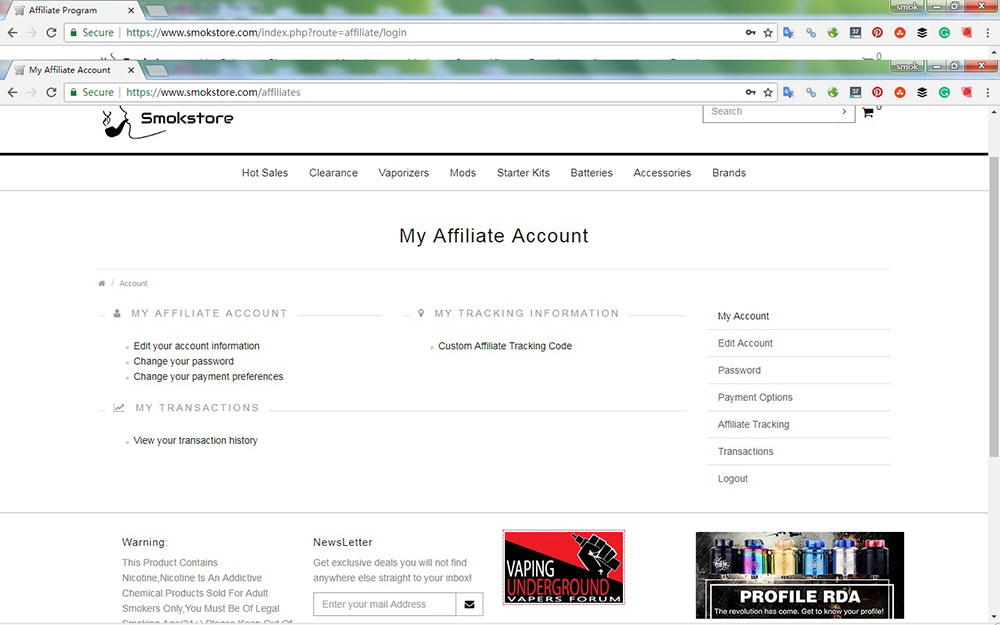 3. Get Your Tracking code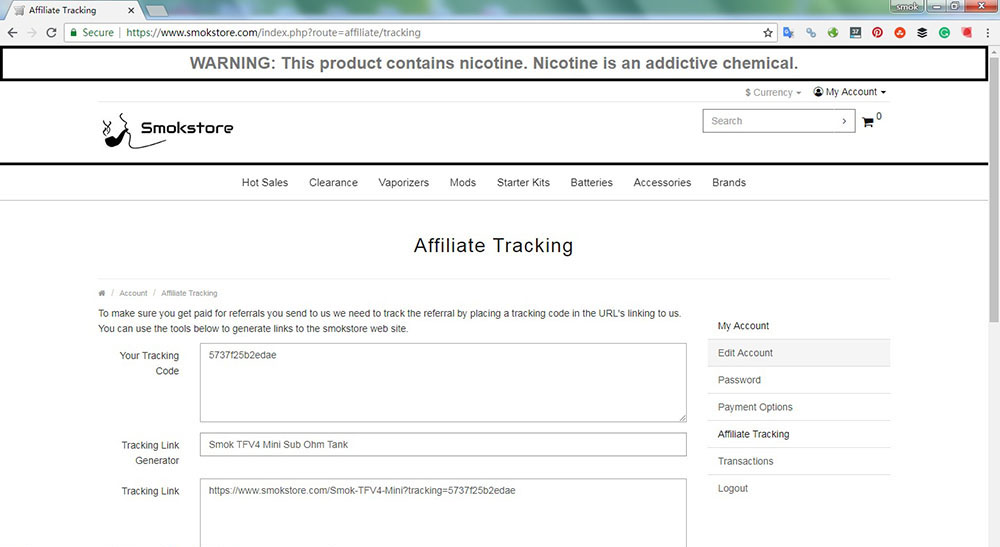 5. all your affiliate tracking link formate will be:
"product link" + "?tracking=" + "your tracking code"
For example:
if the product is Smok tfv4 mini, the product link is https://www.smokstore.com/Smok-TFV4-Mini and the tracking code is 5333de4006a0a
your affiliate tracking link will be https://www.smokstore.com/Smok-TFV4-Mini?tracking=5333de4006a0a
After the customer clicked the link and placed an order on our website, the system will send the commission to your account automatically, we will send out the parcel to the customers and send an email with the tracking number.
if you have a question about the affiliate link, please contact us anytime.
Regards,
Smokstore team