hi, vapers, if you got the alien 220w vape kit, that you should know smoktech just released the firmware upgrade package for alien vape kit. the new upgrade package is alien v1.2.2.
Features:
1.sloved the misfire problem during vaping
2.vaping is more comfortable with more accurate temp control
3.will ask if it's new coil every time you remove the tank and install
please remember, during the upgrading you need to take out the batteries and
need to hold the fire button all the time during the upgrading.
you need to get the smok original micro USB cable for data transfer function and one PC with windows OS system(win xp/7/8/10).
firmware upgrade package downlink:
how to upgrade:
1.open the alien upgrading tool folder with programming tool and bin file, then open the ISP tool in the arrow.
2.hold the fire button, connect the alien to the computer, hold the fire button during the upgrading.
3.click the connect icon till the disconnect ico with light

4.click aprom icon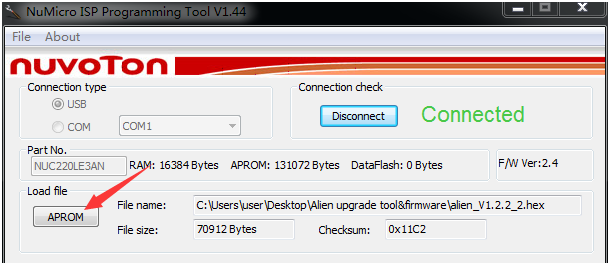 5.find out the bin file in the arrow of the folder and open it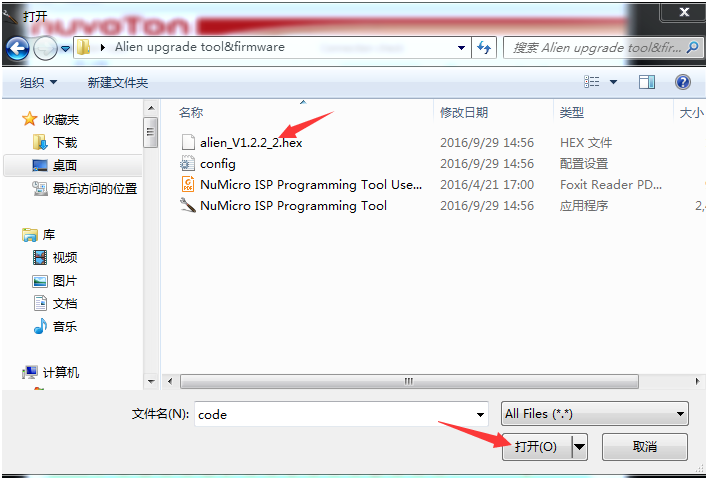 6. please check the config date should be 00013000. redownload the ISP tool if cannot adjust it.

7.mark APROM file icon, unmark other icons, then click start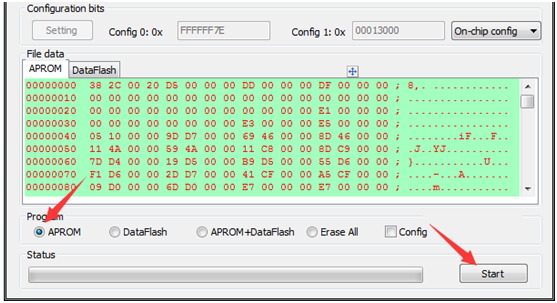 8.if the upgraded finished, you will see the password.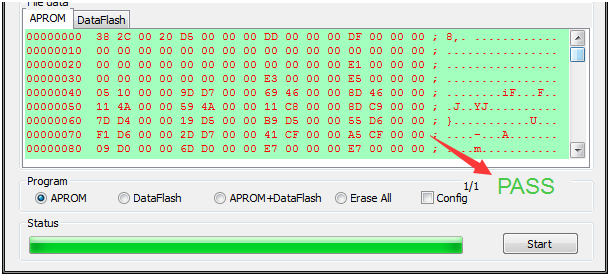 so that's all you need to do to upgrade if you still can not finish the upgrade,
can get help from us.