Description:
smok Goldpillar RDA is newly upgraded based on Caterpillar RDA by SMOK, which adopt the advanced technology, adjust the inner structure. new RDA has a hexagonal design on the barrel with adjusting airflow as well as airflow holes on deck, a gold drip tip matches, it comes pre-built around 1.6ohms with silica wick and 30 gauge kanthal A1 wire. You can change the resistance by changing the number of circles. The Glass drip tips will be easy to clean and disinfected. Double airflow adjust, more vaping and better flavor!
SPECIFICATIONS
Type
Smok Goldpillar RDA
Brand
Smok
Material
Glass+metal
Colors
Golden+stainless
Size
14.8*18.5mm
Weight
56g
Airflow hole size
S/M/L holes
Features:
1. The new design of rebuildable dripping atomizer tank RDA
2. Full stainless steel genesis did atomizer
3 three different airflow holes, the user can enjoy different vaping experiences
4. All parts detachable for easy replacement and use
5. you can change the resistance by changing the number of circles
6. Three airflows adjust, more vaping and batter flavor
7. Fit well on the battery or mechanical mods
8. 4 posts, better conductivity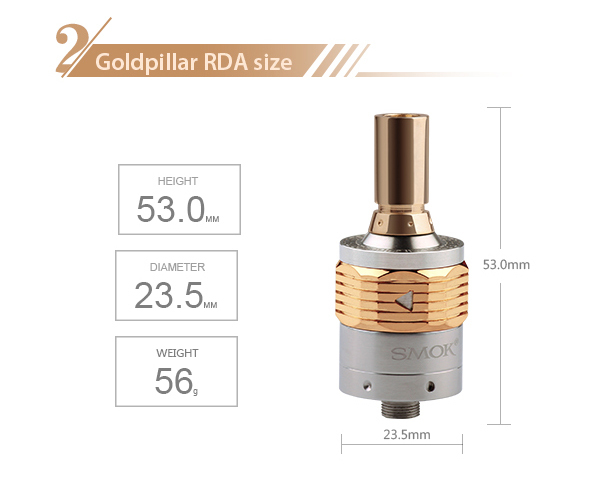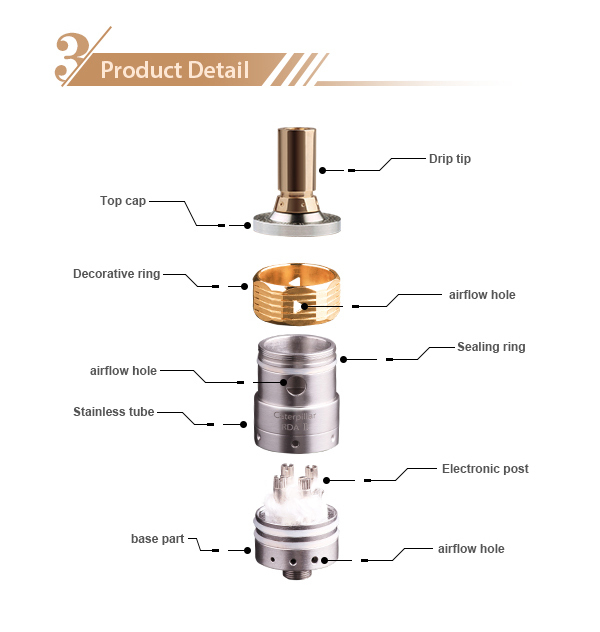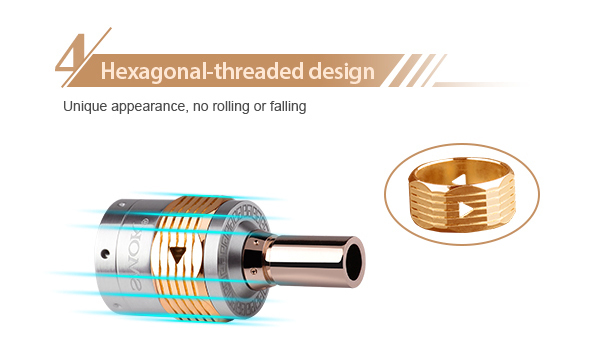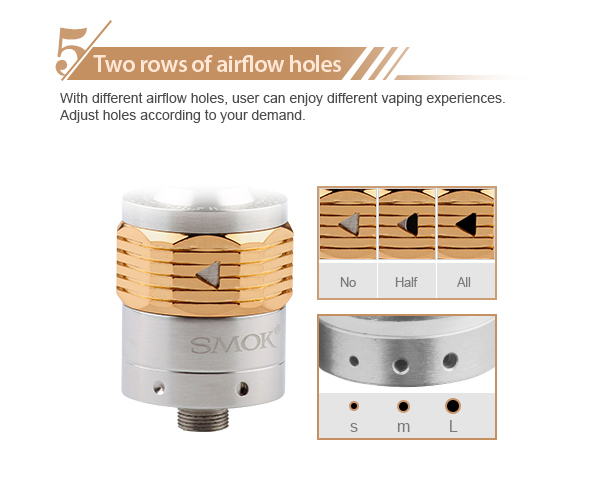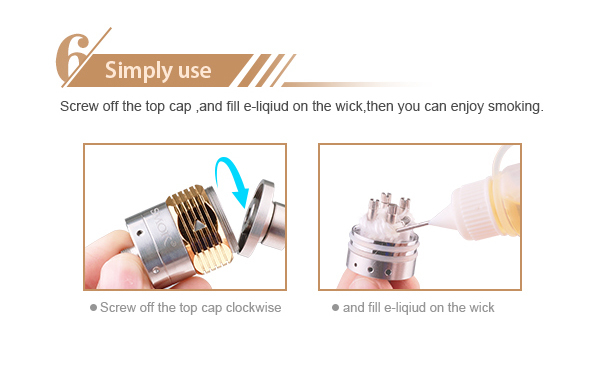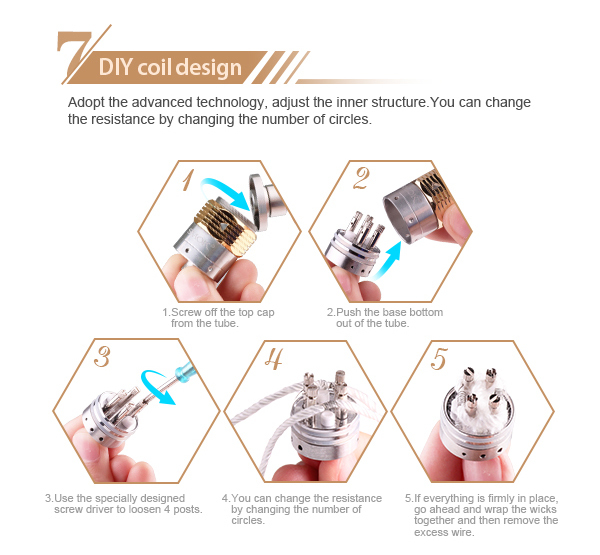 Note: please ensure you have basic knowledge on how to properly to use it.
1)If the tanks use sub ohm coils, vapers must be sure that your device and batteries can handle sub ohm coils, only recommend experienced users order this, extra safety precautions should be practiced when using a sub ohm tank. the tank only work with the mod that can support the atomizer and coil.if you have a tank and resistance is 0.3ohm, you must sure that the mod or battery can support resistance low to 0.3ohm.improper use and lead to injury or damage.use the OHMS LAW Calculator to check.if you have question,please feel free to contact us.
2) Smokstore will not responsible or liable for any injury, damage, defect, permanent or temporary that may be caused by the improper use of Li-ion battery, coils, tanks, mods etc.please have a basic knowledge of vape.welcome to contact us anytime to get help.