Features:
this style drip tip made of import epoxy, five different colors avaliable, only 14g per piece, the inner size is 12mm, height is 18mm, suit for smok TFV8, smok TFV12, TFV8 big baby tanks etc. vapers can install this tyle drip tip on your sub ohm tank easily, easy to remove and clean.
Material: Epoxy
Weight: 14g
Inner Size: 12mm
Height:18mm
Fit For TFV8, TFV12, TFV8 Big Baby Etc.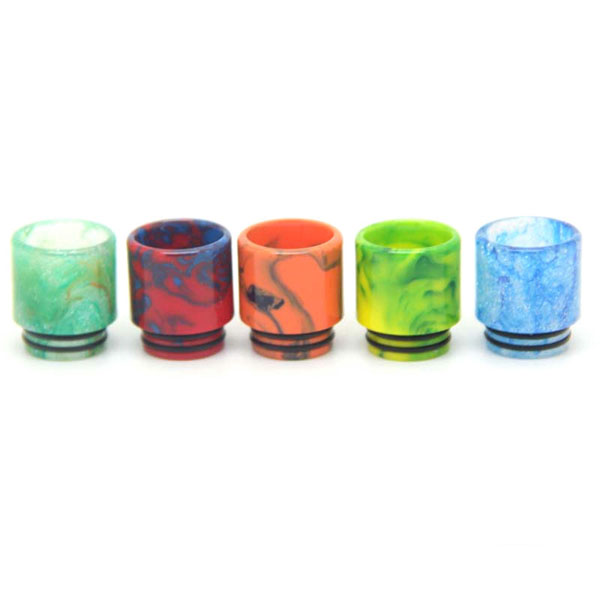 Package:
1*epoxy 510 drip tip
Note: please ensure you have basic knowledge on how to properly use it.
1)If the tanks use sub ohm coils, vapers must be sure that your device and batteries can handle sub ohm coils, only recommend experienced users order this, extra safety precautions should be practiced when using a sub ohm tank. the tank only works with the mod that can support the atomizer and coil.if you have a tank and resistance is 0.3ohm, you must sure that the mod or battery can support resistance low to 0.3ohm. improper use and lead to injury or damage. use the OHMS LAW Calculator to check.if you have a question, please feel free to contact us.
2) Smokstore will not responsible or liable for any injury, damage, defect, permanent or temporary that may be caused by the improper use of Li-ion battery, coils, tanks, mods. please have a basic knowledge of vape. Welcome to contact us anytime to get help.