The Replacement Pods for Smok Alike Kit, the Pods made of food-grade PCTG material, which has the advantages of safety, reliability, corrosion resistance and high light transmission, the Pods comes with replacement 510 drip tip, you can replace it with other 510 drip tips, the Alike Pods can hold 5.5ml e-juice, with quick and convenient coil changing design, easy to install and replace the coils. the Pods compatible with RPM series coils, you can choose the different coils to meet the different vaping demands. the Smok Pods with convenient side e-juice refill design, easy to inject your favorite e-juice without leaking.
Quick Links:
Features:
Material: Food-Grade PCTG
Capacity: 5.5ml
Replaceable 510 Drip Tip Included
Convenient Side E-Juice Refill
Quick & Convenient Coil Changing
Eco-friendly & Lead-free
Coils:
RPM Mesh Coil, 0.4ohm, Best: 25W
RPM DC MTL Coil, 0.8ohm, Best: 16W
RPM Quartz Coil, 1.20ohm, Best: 12W
RPM SC Coil, 1.0ohm, Best: 14W
RPM MTL Mesh Coil, 0.3ohm, Best: 10-15W
RPM Triple Coil,0.6ohm, Best: 25W
RPM RBA Coil Optional
Includes:
Smok Alike Pods Without The Coil(3PCS/Pack)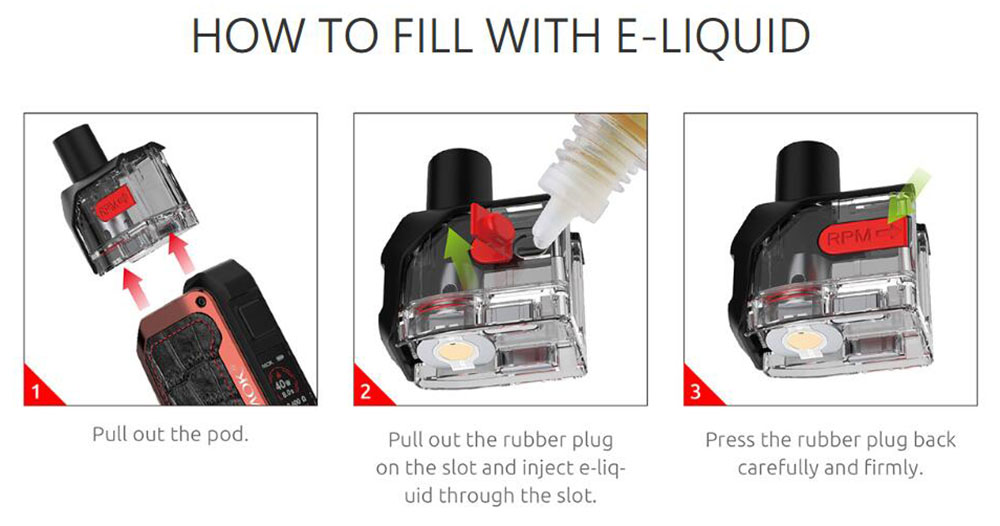 Note: please ensure you have basic knowledge on how to properly use it.
1)if the coils are sub-ohm coils, the user should be sure that the tank and mods can handle the sub-ohm resistance coils, please make sure you have a great understanding of them, if you are not sure, please do not order and use, welcome contact us any time to get help.
2)Smokstore will not responsible or liable for any injury, damage, defect, permanent or temporary that may be caused by the improper use of Li-ion battery, coils, tanks, mods. please have a basic knowledge of batteries. Welcome to contact us anytime to get help.