$8.99
$6.99
Sale
-22%
OFF
Brand: Smok
Product Code:

Nord Pods
Replacement Pods for Smok Nord Kit, 3ml e juice capacity, two coils included, the 0.6ohm mesh coil and 1.4ohm regular coil. the mesh coil is specially designed for sub-ohm vaping, it has a large mesh inside, with which you can get the faster heating process and massive vapor clouds. the 1.4ohm regular coil is designed for MTL vaping, you can enjoy the throat hit with it.

How To Refill:
1. Pull Out The Smok Nord Pod.
2. Pull Out The Rubber Plug On The Slot.
3. Add E-Liquid Through The Slot.
4. Press The Rubber Plug Back Carefully And Firmly.
Package Contents:
1*Nord Replacement Pod Cartridge
1*0.6ohm Mesh Sub-Ohm Coil
1*1.4 Regular MTL Coil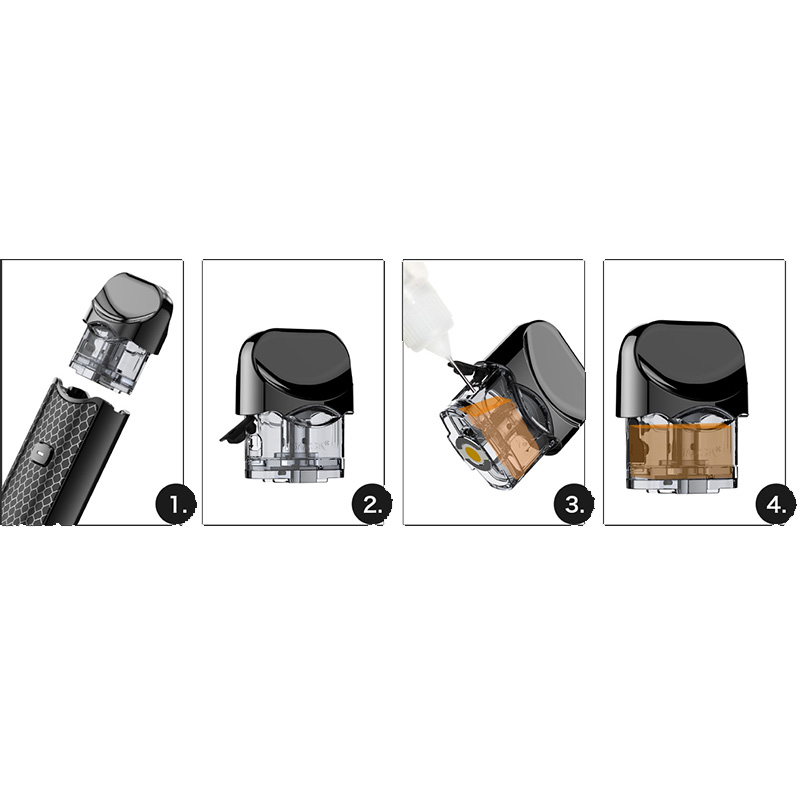 Note: please ensure you have basic knowledge on how to properly use it.
1)if the coils are sub-ohm coils, the user should be sure that the tank and mods can handle the sub-ohm resistance coils, please make sure you have a great understanding of them, if you are not sure, please do not order and use, welcome contact us any time to get help.
2)Smokstore will not responsible or liable for any injury, damage, defect, permanent or temporary that may be caused by the improper use of Li-ion battery, coils, tanks, mods. please have a basic knowledge of batteries. Welcome to contact us anytime to get help.