The Vapefly Pixie BF RDA tank, the diameter is 22mm, made of high-quality Delrin and stainless steel material, 5 fashionable colors available, the new vapefly RDA with super easy building deck for single coil builds, the packing comes with 0.35ohm premade coils, vapers can install it on your new Pixie RDA simply. the side coil design to prevent e-juice spitting, the interchangeable airflow set included, includes single airflow hole and multiple airflow holes, vapers can install it on your new RDA easily. the avoid heat design with the triangle airflow path cool down the clouds, the packing comes with BF squonk pin, allow the vapefly RDA works with squonk mods.

Features:
Material: Delrin + Stainless Steel
Colors: Rainbow, Gun Metal, Black, Gold, Stainless Steel
Diameter: 22mm
Height: 24mm
Super Easy Building Deck For Single Coil
Interchangeable Airflow Set
Side Coil Design To Prevent E Juice Spitting
Botton Feed Pin Included
All Parts Detachable And Reassembled
Package Contents:
1*Pixie BF RDA
1*BF Squonk Pin
2*Hex Screws
1*Screw Driver
2*O-rings
2*Firebolt Cotton
2*0.35ohm 26GA*2+36GA Pre-Made Coils
1*O-Rings
1*User Manual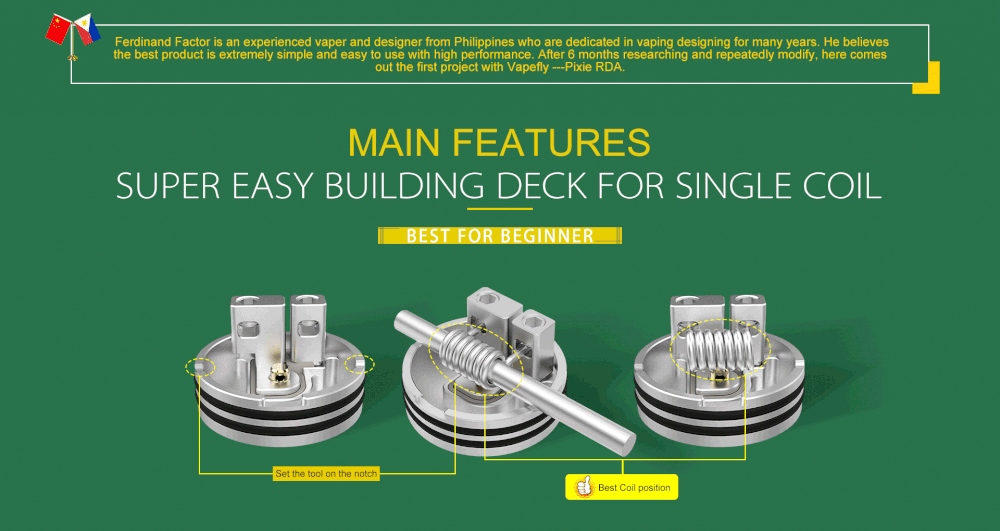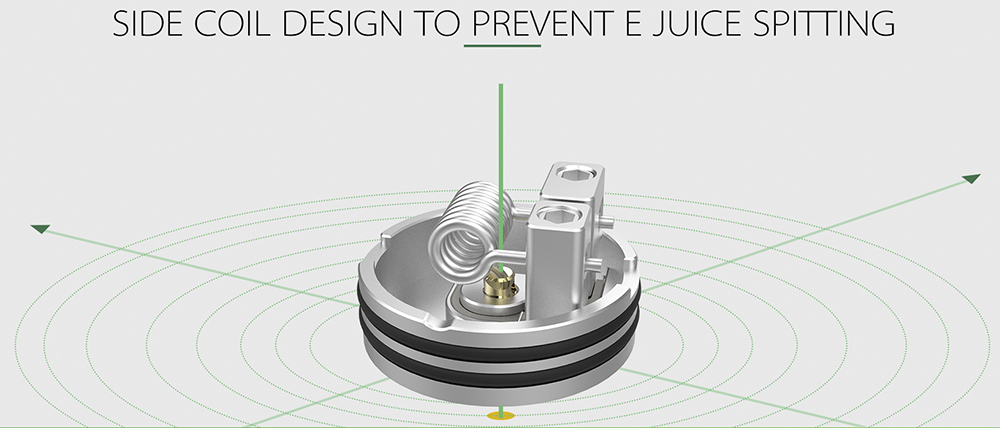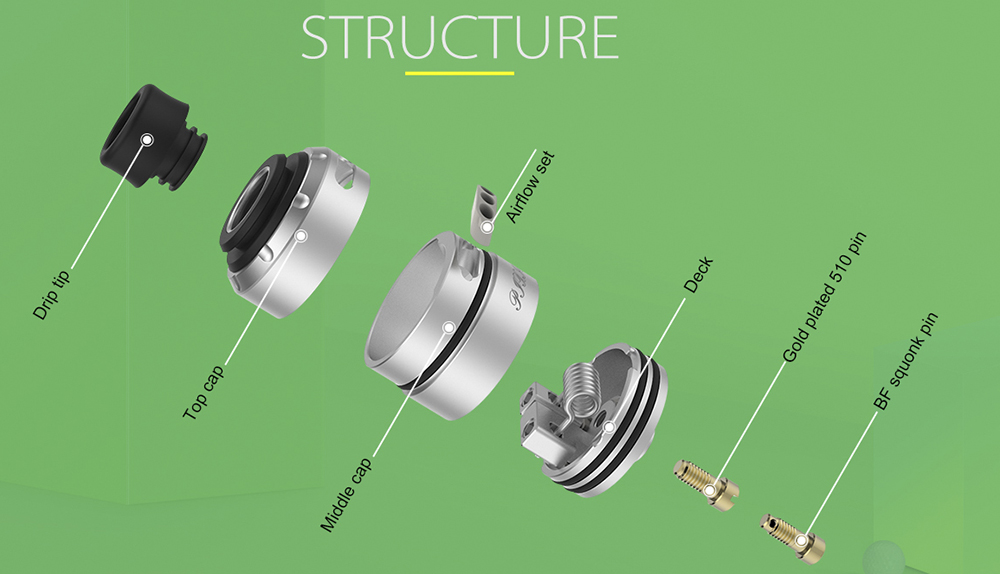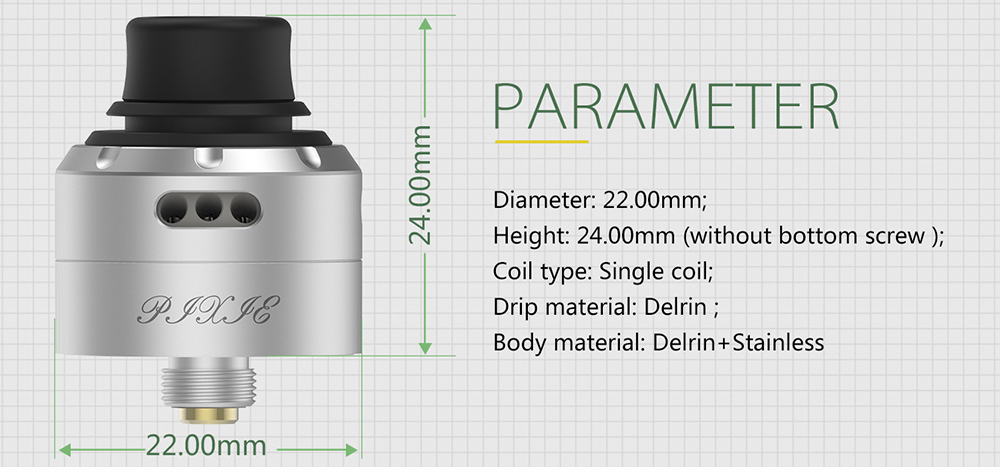 Note: please ensure you have basic knowledge on how to properly use it.
1)If the tanks use sub-ohm coils, vapers must be sure that your device and batteries can handle sub-ohm coils, only recommend experienced users order this, extra safety precautions should be practiced when using a sub-ohm tank. the tank only works with the mod that can support the atomizer and coil. if you have a tank and resistance is 0.3ohm, you must sure that the mod or battery can support resistance low to 0.3ohm. improper use and lead to injury or damage. use the OHMS LAW Calculator to check. if you have a question, please feel free to contact us.
2) Smokstore will not responsible or liable for any injury, damage, defect, permanent or temporary that may be caused by the improper use of Li-ion battery, coils, tanks, mods. please have a basic knowledge of vape. Welcome to contact us anytime to get help.