The Vaporesso Gen 220W TC Vape Kit, which includes the 220watts TC Box Mod and 8ML SKRR-S Tank. the Vaporesso Mod is the most light-weight mod by Vaporesso, only 107gram, the soft-touch casing is made from 4 layers of coating, giving it soft rubber-like feel, the final protective coating makes it scratch and flame resistance. the Vaporesso Temp Control Box Mod built-in the AXON Chipset, which is a combination of the highest quality components that empower devices to deliver the power output. the intelligent system will make it easier than ever to operate, allowing new and experienced vapers to use it easily. the Gen Mod powered by dual high-rate 18650 batteries and max output 220watts and supports resistance as low as 0.03ohm under temp control mode. there is the 2.5A fast charging system to charge the batteries quickly. the side panel with the large round optimized operation buttons and 0.91 Inch OLED screen, vapers can change and set the setting easily. the SKRR-S tank can hold 8ml e-juice, with convenient top e-juice refill and bottom airflow adjustable designs, it comes with the QF series replacement coil heads, those coils made of high-quality fax fiber material and heating elements for increased flavor. the coils with bullet-shaped inner structure control airflow to prevent the e-juice spit back. the SKRR-S Tank also compatible with the GT Series coils.
Quick Links:
Vaporesso Gen 220W TC Vape Mod Features:
Colors: Black, Silver, Black Blue, Black Red
Size: 93.5*53*27mm
Built-In Newest AXON Chipset
5-220W Output Wattage Range
Powered By Dual High-Rate 18650 Batteries(Sold Separately)
Working Modes: Pulse Mode / Power ECO / Smart TC / DIY
Resistance Range: 0.03-5.0ohm
0.91Inch HD OLED Display
2.5A Fast Charging System
Micro USB Port For Charging
No Load Protection
Short Circuit Protection
Overtime Protection
ESD Circuit Protection
Low Resistance Protection
Low power Protection
Over Charging Protection
Vaporesso SKRR-S Tank Features:
Colors: Gold, Black, Rainbow, Silver
Size:55.9*30mm
8ML E-Juice Capacity
Convenient Top E-Juice Refill Design
Dual Large Airflow Adjustable Slots On Base
All Parts Detachable And Reassembled
Best Leak Protection Design
Coils WIth Bullet-Shaped Inner Structure To Prevent E-Juice Spitback
Coils Covered With High-Quality Flax Fiber For Longer Lifespan And Increased Flavor
Coils:
0.15ohm QF Strip Coils, 60-90W, best 70-85W
0.2ohm QF Meshed Coils, 55-85W, best 70-80W
Includes:
1*Gen 220W TC Box Mod
1*SKRR-S Tank
1*QF Meshed Coil 0.2ohm(Pre-Installed)
1*QF Strip Coil 0.15ohm
1*5ML Extra Glass Tube
2*O-Rings
1*USB Cable
1*User Guide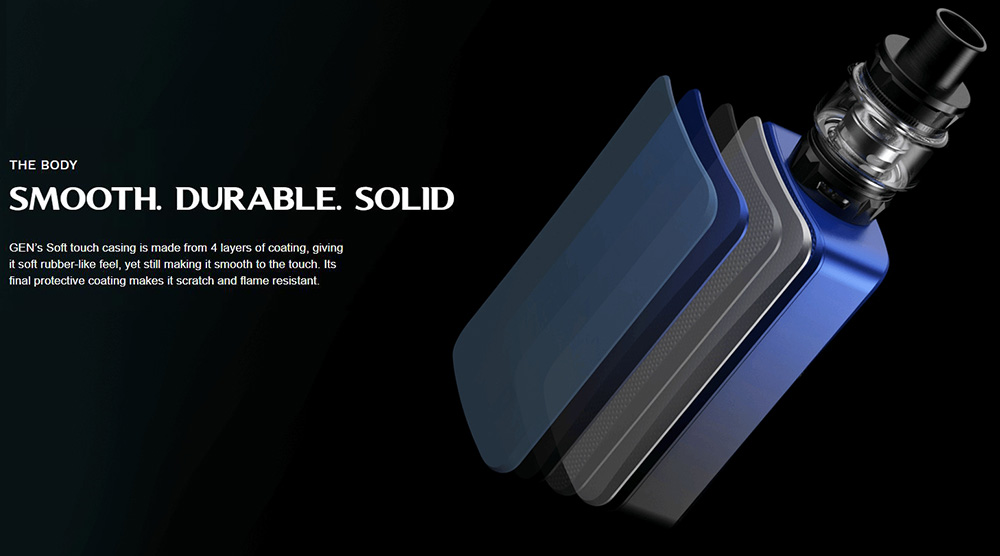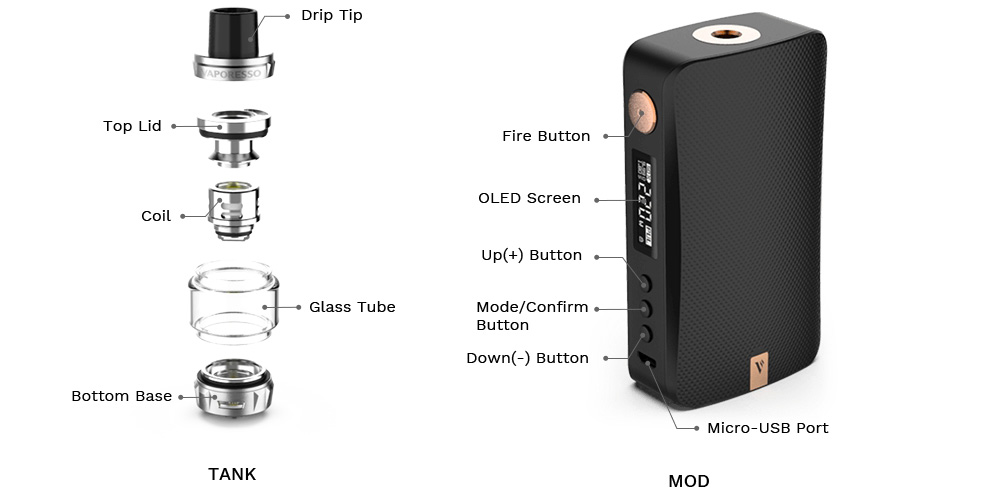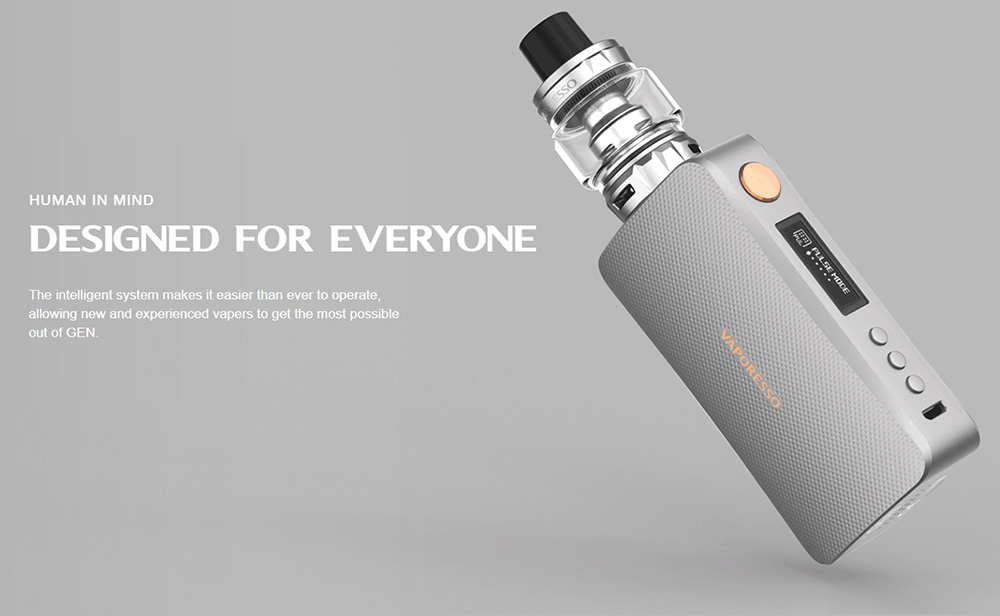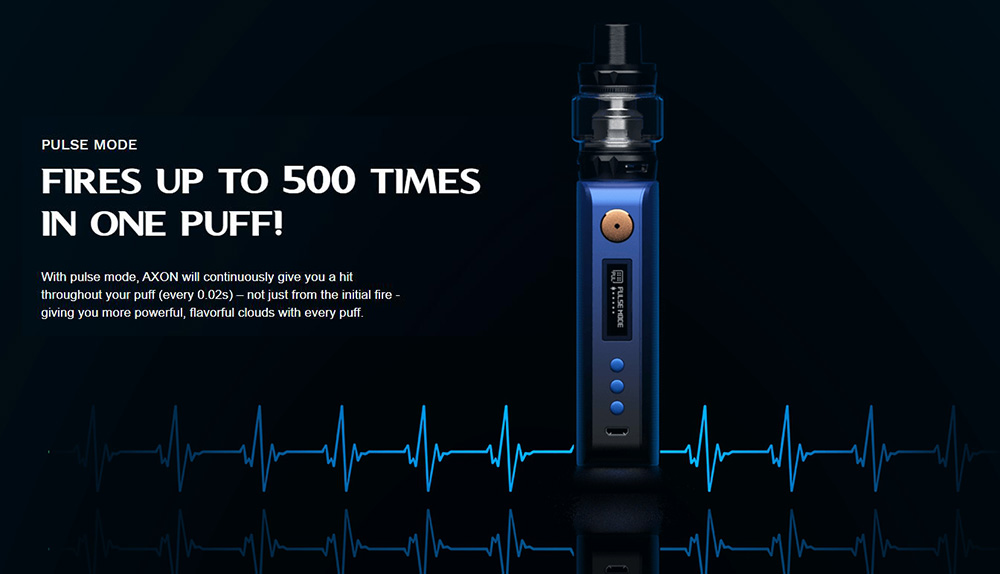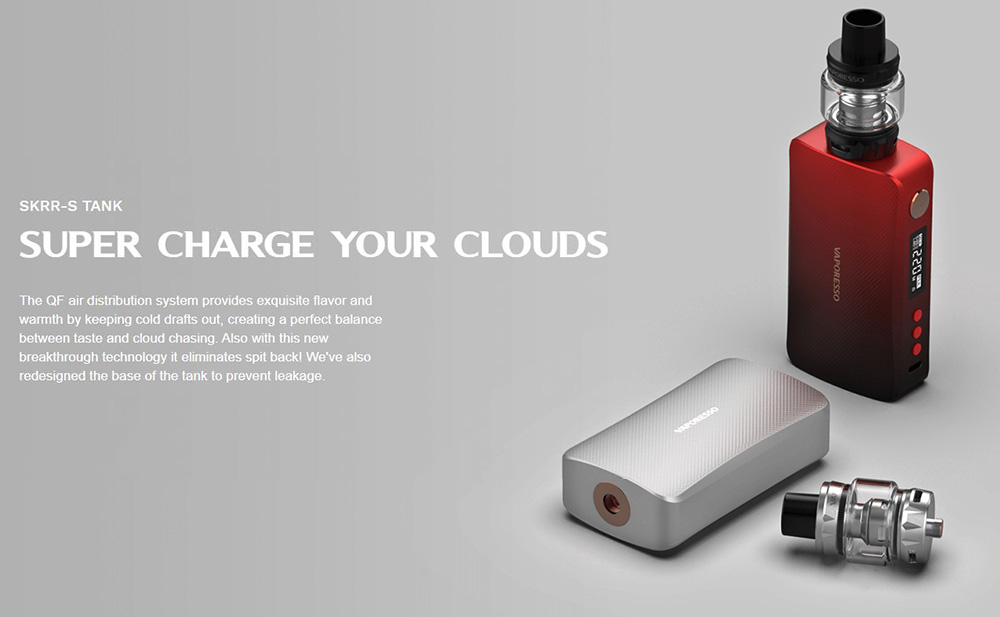 Note: please ensure you have basic knowledge on how to properly use it.
1)If the tanks use sub-ohm coils, vapers must be sure that your device and batteries can handle sub-ohm coils, only recommend experienced users order this, extra safety precautions should be practiced when using a sub-ohm tank. the tank only works with the mod that can support the atomizer and coil. if you have a tank and resistance is 0.3ohm, you must sure that the mod or battery can support resistance low to 0.3ohm. improper use and lead to injury or damage. use the OHMS LAW Calculator to check. if you have a question, please feel free to contact us.
2)users need to pay attention to Li-ion cells when vaping. the batteries very sensitive to charging characteristics and may explode or burn if mishandled. so vapers must have enough knowledge of Li-ion batteries in charging, discharging and assembly before use. please use the fire-proof surface battery charger, never leave a charging battery unattended. we will not responsible for damage to the human reason or mishandling of Li-ion batteries and chargers. the device always recommends work with rechargeable lithium-ion IMR batteries with min output current 20A or higher.
3) Smokstore will not responsible or liable for any injury, damage, defect, permanent or temporary that may be caused by the improper use of Li-ion battery, coils, tanks, mods. please have a basic knowledge of batteries. Welcome to contact us anytime to get help.