The Vape Pen V2, which with a slim pen-style design and AIO structure, lightweight and portable, integrates a 1600mAh battery and 3ml tank, the max output up to 60W, comes with the 0.15ohm mesh coil and airflow adjustable system, easy to use and easy to put in your pocket. will bring you a satisfying taste and smooth flavor.
the Vape Pen V2 has 7 colors available, the diameter is 22mm, built-in 1600mAh battery and with the micro USB charging port, works on a mode of mechanical output with max output up to 60W, there are 3 LED indicators above the power button will show you the current device status, battery life, charging state.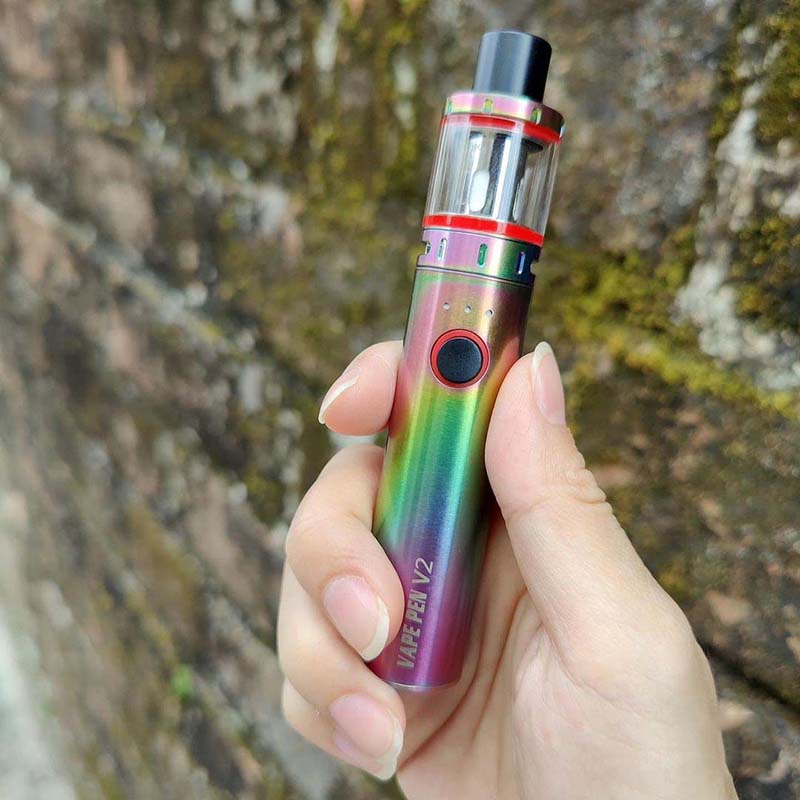 with the single button operate, easy to use. you can fast press the power button 5 times to power on or power off the device, double click the button to check the battery life, if you long press it, you can begin to enjoy the vape.
The Vape Pen V2 Tank can hold 3ml e-juice, with convenient top e-juice refill design, easy to inject your favorite e-juice and no leakage, there are dual airflow slots on the base, you can twist the AFC ring to switch tastes by exposing more or few spaces to release thick or thin cloud, generate a plumper or intenser taste.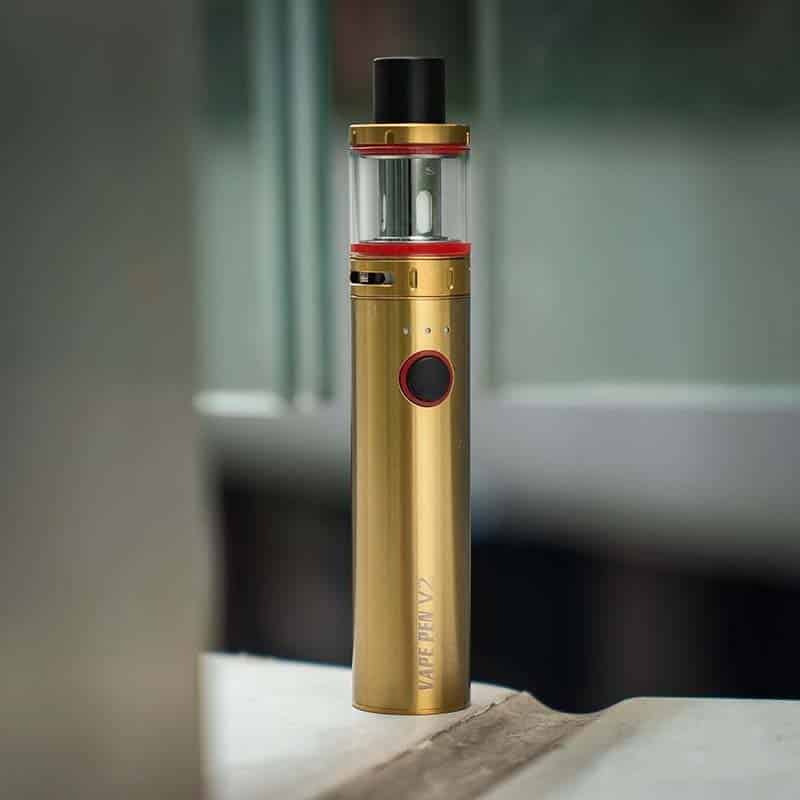 There are 2 new types of coils available, the 0.15ohm Vape Pen Mesh Coil and 0.6ohm Vape Pen DC Coil, the Mesh Coils will heat the juice fastly and evenly, will bring you the massive vapor. the DC Coil will heat the juice fastly for the plumper taste. the Smok Vape Kit also compatible with the Vape Pen 22 Coils and Vape Pen Coils, you can purchase them separately for the various vaping demands.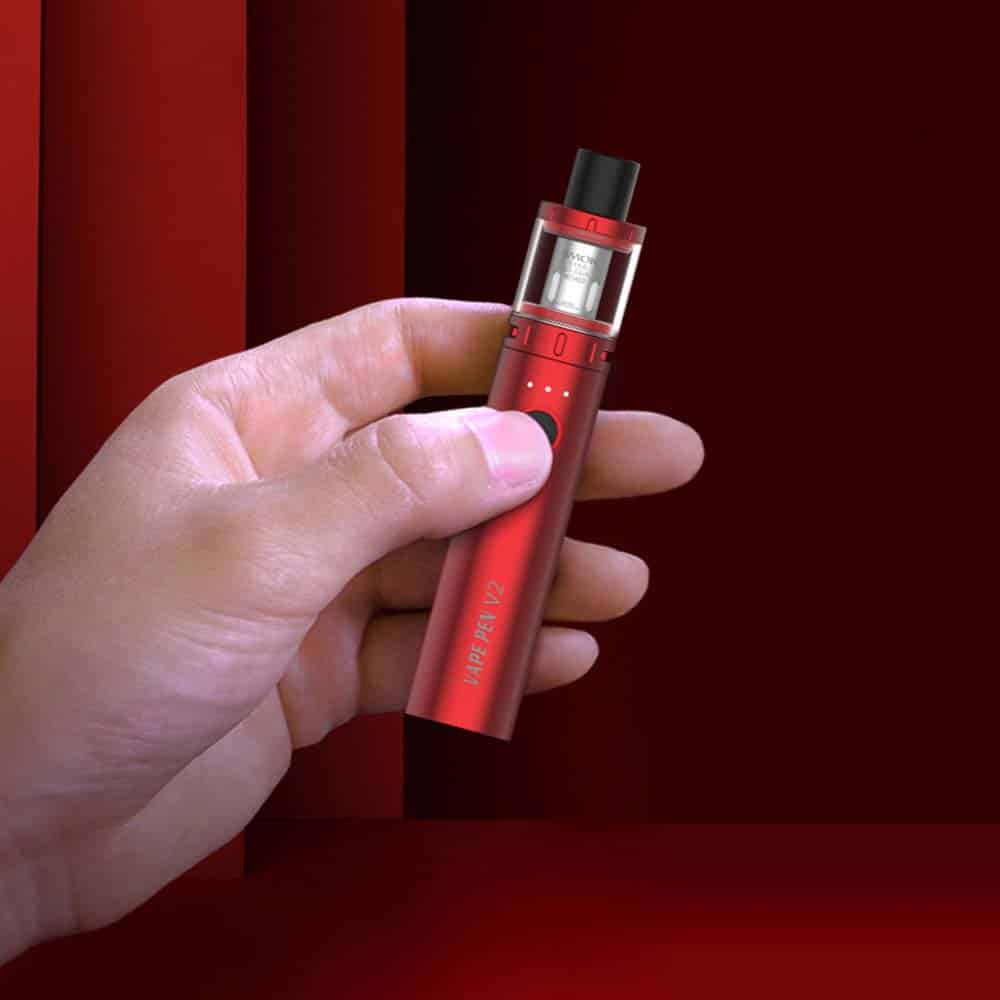 If you are looking for some easy-to-use and easy to input in your pocket, long lasting and massive vapor device, here you go, the Vape Pen V2 is what you are looking for.