Description:
The Geekvape feather cotton for RTAs, 20pcs per bag, made of longer-fiber organic cotton, with shoe-lace style design, can be used for your RTAs, RDAs, RDTAs.
1.Insert Cotton Through The Center Of Coils
2.Trim Off Access Cotton On Both Sides Accordingly
3.Repeat Step 1 And 2 On The Other Side Of The Coil
4.Wick And Adjust The Cotton Ends To The Wicking Holes
Package Content:
1*Feather Cotton For RTA(20PCS/Bag)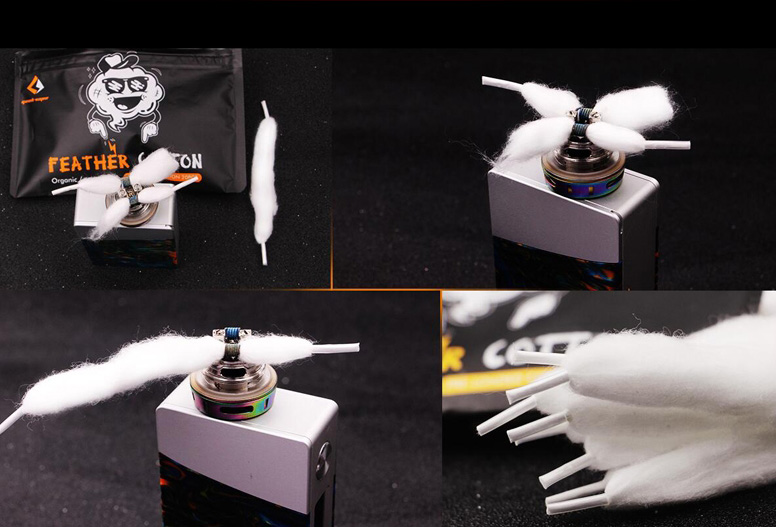 Note: please ensure you have basic knowledge on how to properly use it.
1)if the coils are sub-ohm coils, the user should be sure that the tank and mods can handle the sub-ohm resistance coils, please make sure you have a great understanding of them, if you are not sure, please do not order and use, welcome contact us any time to get help.
2)Smokstore will not responsible or liable for any injury, damage, defect, permanent or temporary that may be caused by the improper use of Li-ion battery, coils, tanks, mods. please have a basic knowledge of batteries. Welcome to contact us anytime to get help.