The Hellvape MD MTL RTA, diameter is 24mm, can hold 2ml e-juice and comes with the extra bubble glass tube enlarges the capacity to 4ml. with push style refilling system with child-proof design, take off the drip tip and push the top cap to side to reveal the filling hole. easy to inject your favorite e-juice without leaking issue, the 510 drip tip has child-proof function, no worry of accidental opening by kids. the Hellvape MTL RTA with the easy turntable swap for different airflow experience. there are Turntable A and Turntable B optional, slot and honeycomb airflow included in each turntable. both of the Turntables provide 6 kinds of different airflow adjustment for MTL vaping. the large building deck supports single coil or dual coils building, comes with 0.7ohm and 1.2ohm Pre-built Coils for the different vaping demands.
Features:
Colors: Black, SS, Gunmetal, Gunmetal & Purple, Black & Gold, Blue & Gold
Size: 44.15*24mm
2ML E-Juice Capacity
4ML Bubble Glass Tube Included
Single Coil Or Dual Coils Building Deck
6 Kinds Different Air Flow Adjustment ( Φ0.8mm, Φ1.0mm, Φ1.2mm, Φ1.6mm, Φ1.8mm, Φ2.0*4mm
Slot And Honeycomb Air Flow
Easy Turntable Swap For Different Air Flow Experience
510 Drip Tip Has Child-Proof Design
Push Style Top Refilling System
2 Pre-Built Coils With Different Resistance Included
Bottom With Airflow Control Ring
Gold-Plated 510 Pin
Includes:
1*Hellvape RTA Tank
1*Spare Drip Tip
1*Turntable
1*User Manual
1*Spare Glass
1*Accessory Bag
1*Hellvape Sticker
1*Pre-Built Coil 0.7ohm
1*Pre-Built Coil 1.2ohm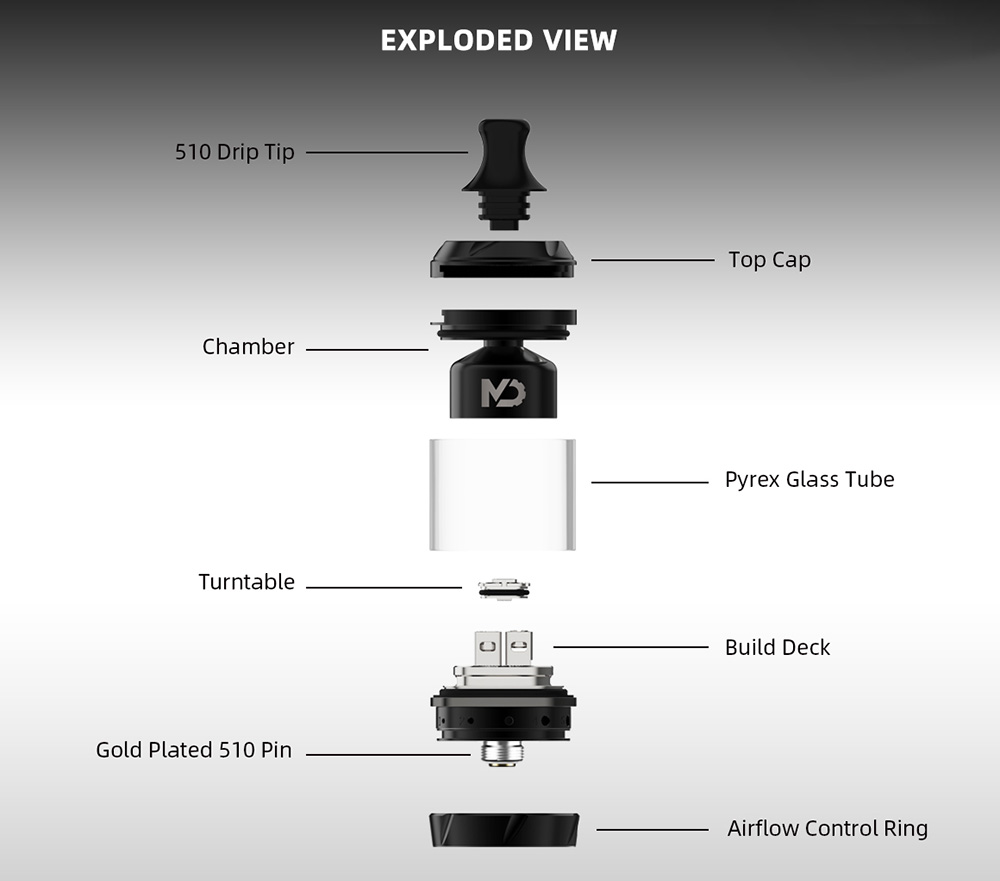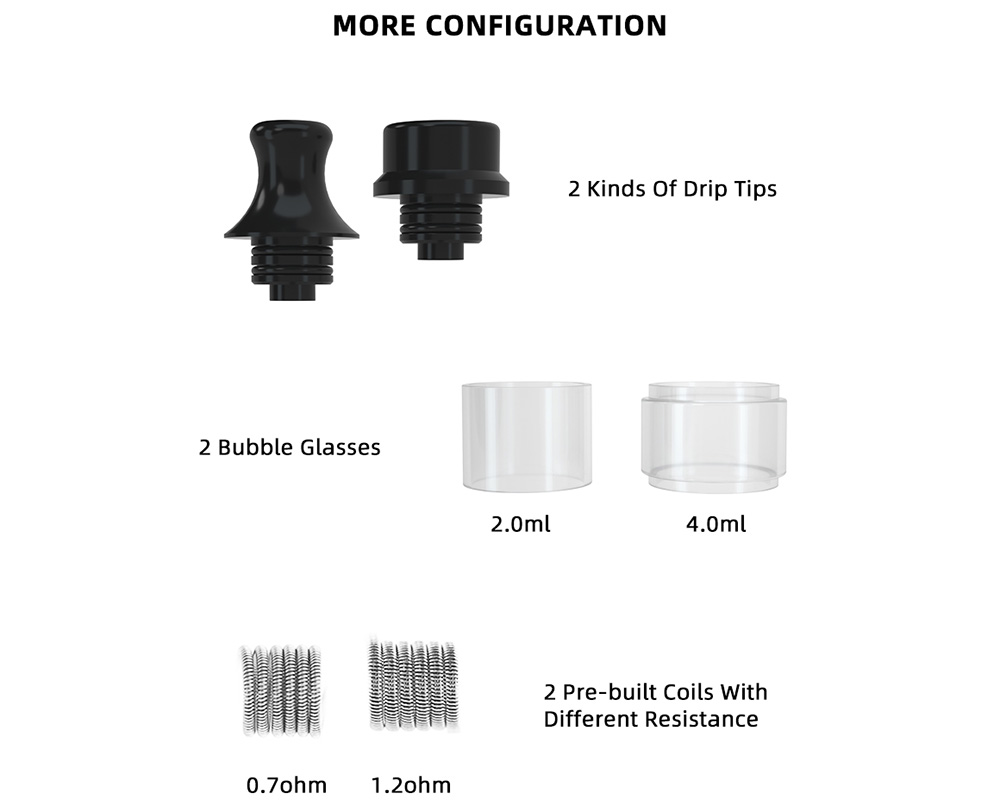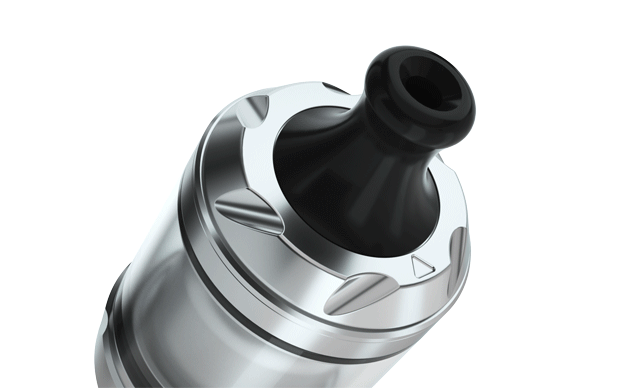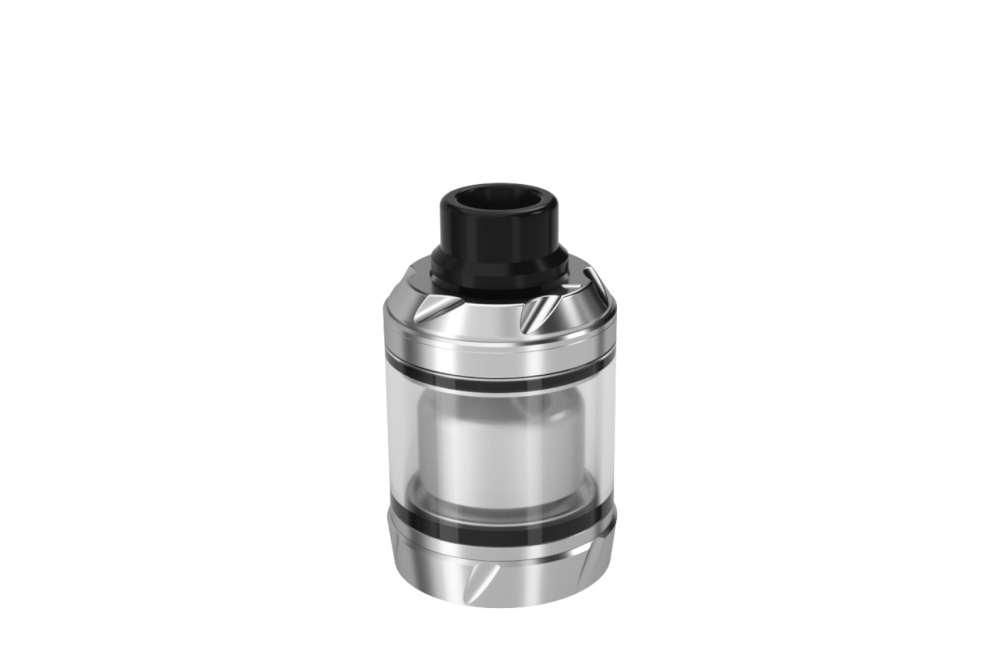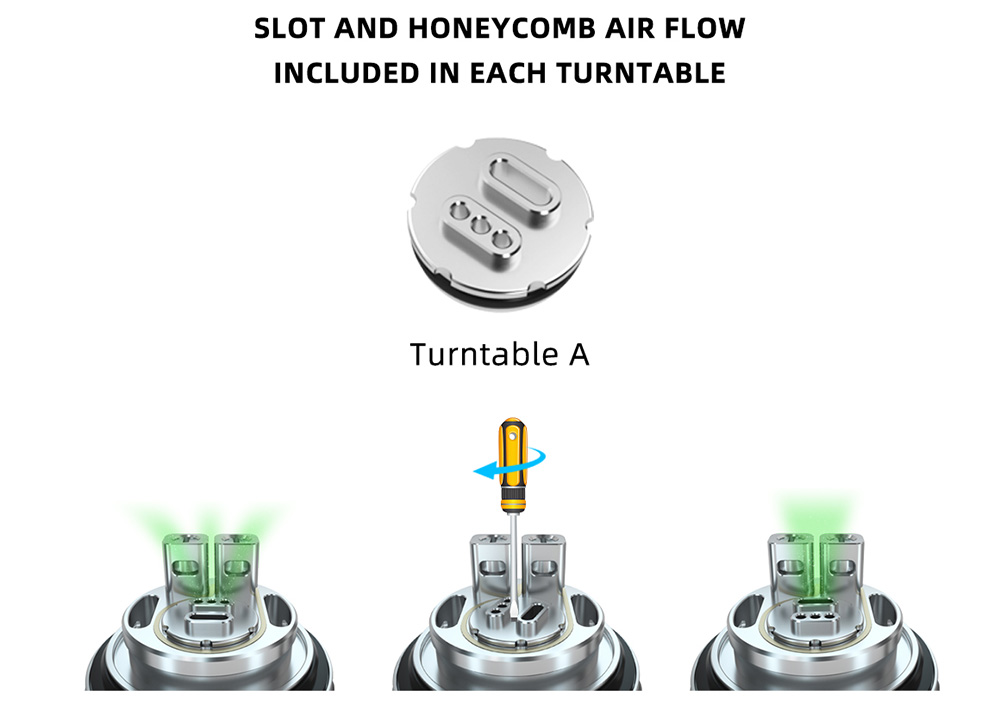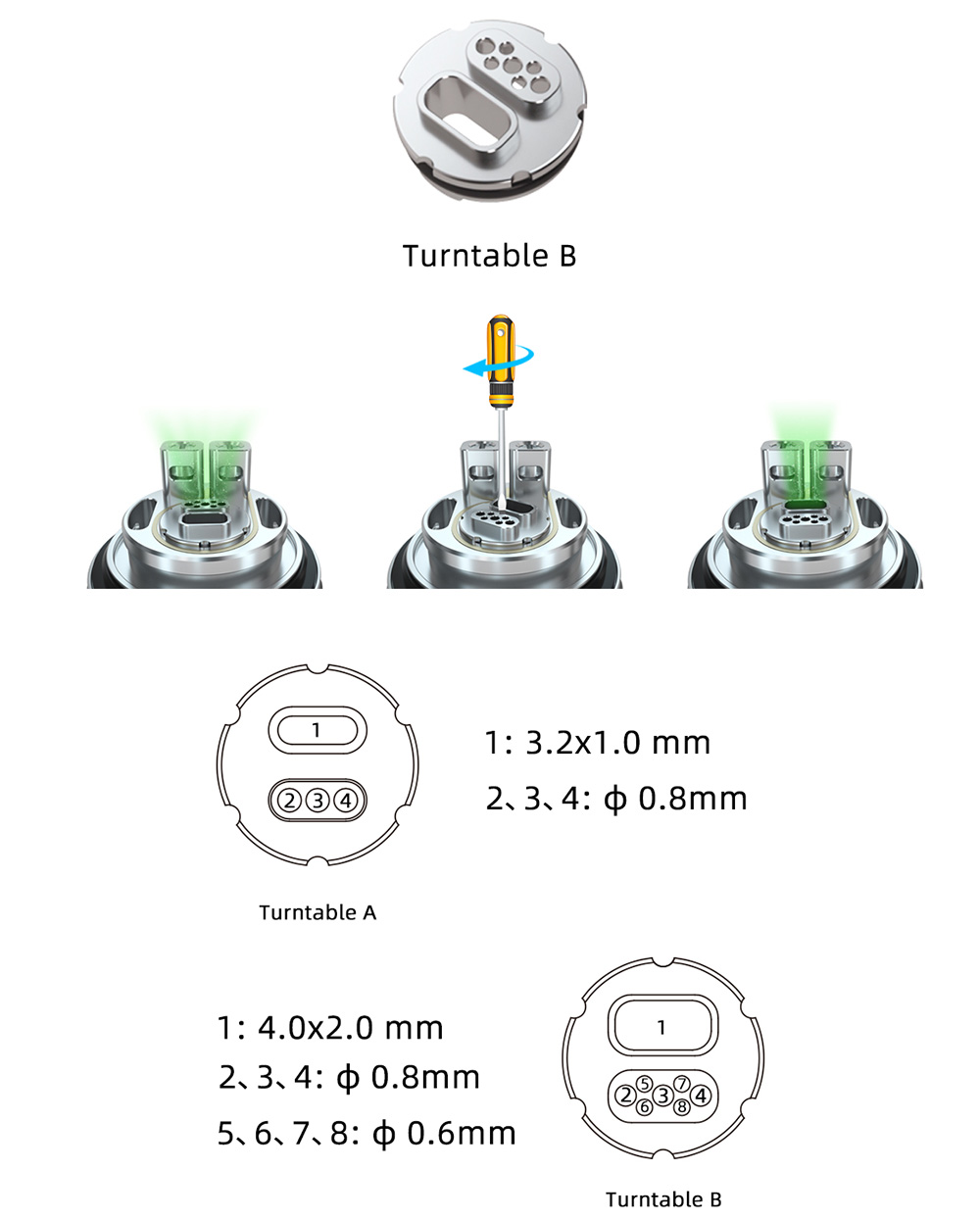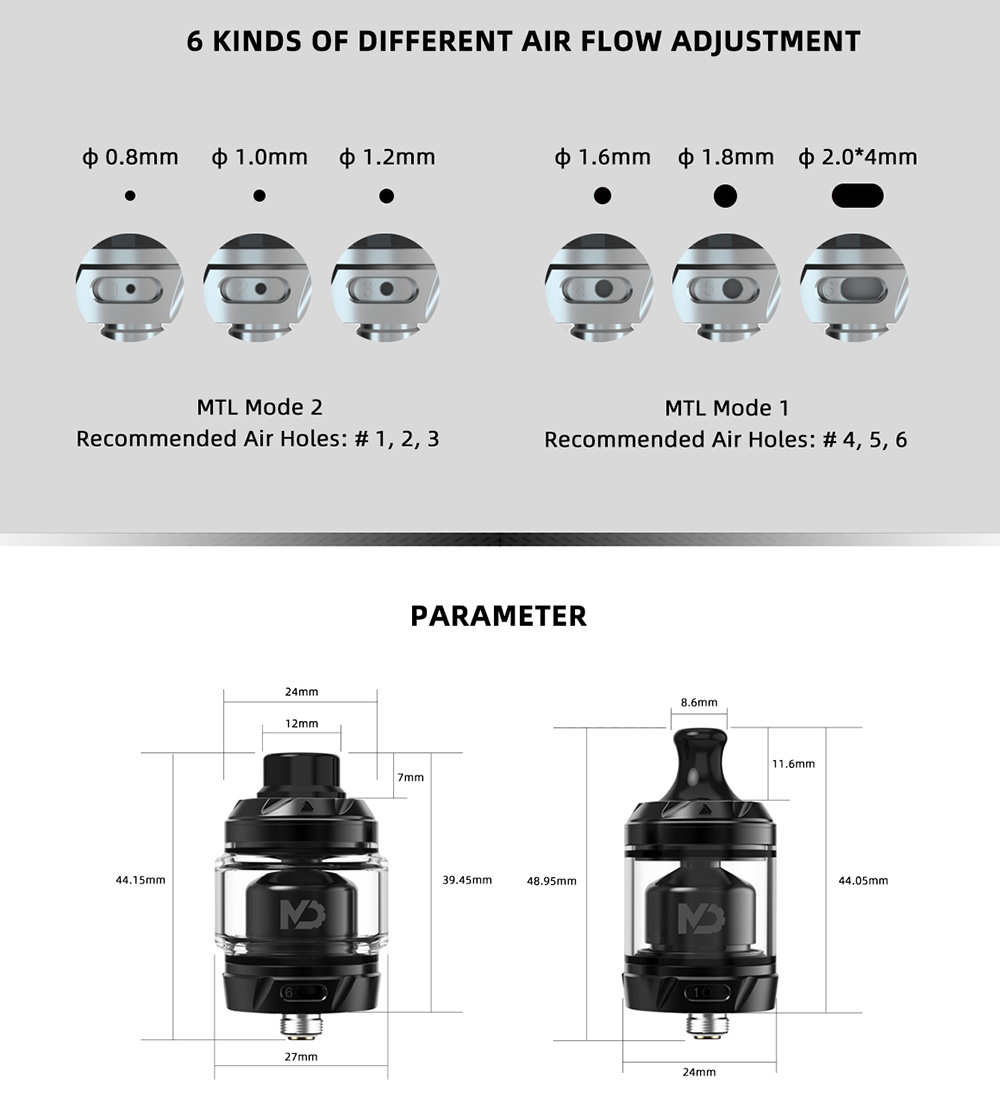 Note: please ensure you have basic knowledge on how to properly use it.
1)If the tanks use sub-ohm coils, vapers must be sure that your device and batteries can handle sub-ohm coils, only recommend experienced users order this, extra safety precautions should be practiced when using a sub-ohm tank. the tank only works with the mod that can support the atomizer and coil. if you have a tank and resistance is 0.3ohm, you must sure that the mod or battery can support resistance low to 0.3ohm. improper use and lead to injury or damage. use the OHMS LAW Calculator to check. if you have a question, please feel free to contact us.
2) Smokstore will not responsible or liable for any injury, damage, defect, permanent or temporary that may be caused by the improper use of Li-ion battery, coils, tanks, mods. please have a basic knowledge of vape. Welcome to contact us anytime to get help.