$99.90
$59.90
Sale
-40%
OFF
The Laisimo F4 temperature control mod, made of aluminum alloy, four fashionable colors available, black, silver, blue and red.can powered by 2pcs 18650 or 4pcs 18650 Batteries. when installing 2pcs batteries, max output 220watts, if install 4pcs, the max output up to 360watts. with advanced battery door, simply push down and out to open it and push down and in to close it, clearly battery orientation markings on the battery door show you how to install the batteries correctly, the new Laisimo TC Mod support resistance as low as 0.05ohm under temp control mode, support TI, NI and SS vape wires. front panel built-in 1.3inch colorful screen will show vapers the vaping data clearly, battery life, output, resistance, working voltage, puff count. the front panel with customizing LED light, vapers can set the color you prefer. the Laisimo F4 Box Mod with multiple functions to keep vape safe and reliable, firmware upgradeable via micro USB port to connect PC. this square style temperature control box mod will bring vapers different vaping experience, recommend works with the TFV12 tank, Cleito EXO, TFV12 prince.

Features:
Material: Aluminium Alloy
Colors: Black, Silver, Blue, Red
Size: 83.5*43*51.5MM
Screen: 1.3Inch Colorful Screen
Output Wattage: 10-220W/10W-360W
Output Voltage: 0.5-7.5V/0.5-12V
Working Modes: TI, NI, SS, DIY1, DIY2
Battery: 2PCS 18650/4PCS 18650
Resistance Range: 0.05-2.5ohm
Temp Control Range: 100-300C/212-572F
Customize Colorful LED light
Low Voltage Protection
High Temp Protection
Working Overtime Protection
Output Short-Circuit Protection
Low And High Resistance Protection
Firmware Upgradeable
Package Contents:
1*F4 Temperature Control Mod
1*USB Cable
1*User Manual
1*Warranty Card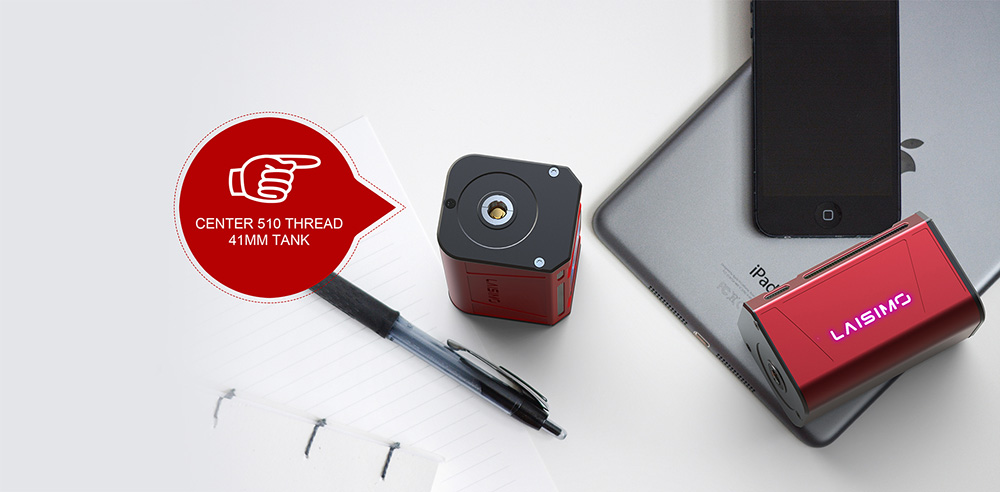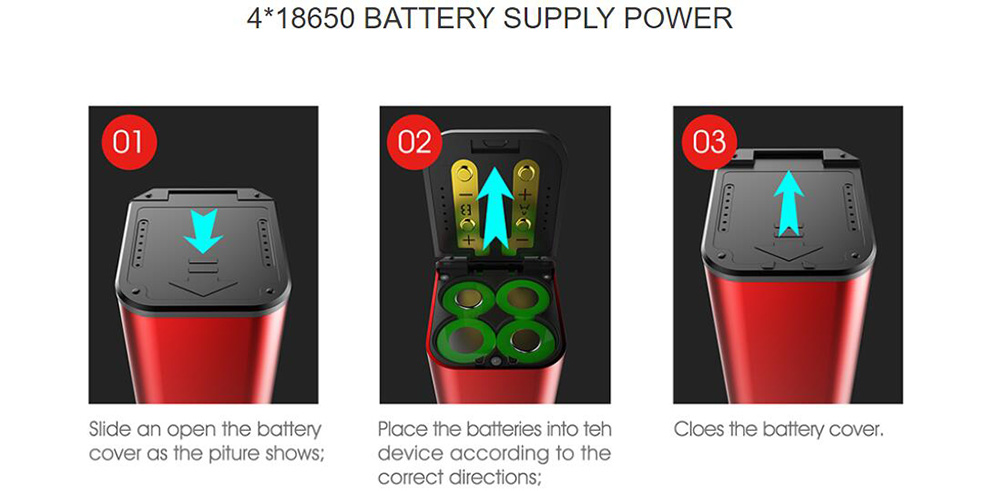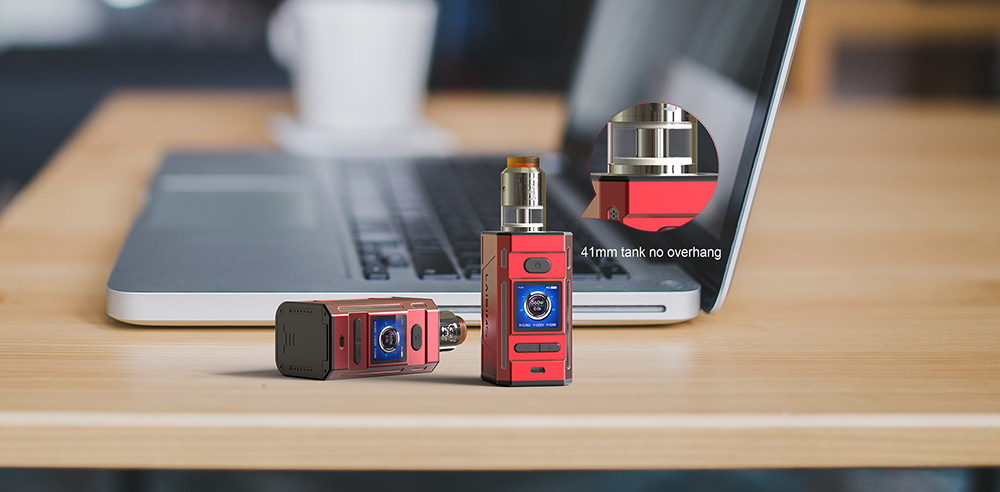 Note: please ensure you have basic knowledge on how to properly use it.
1)users need to pay attention to Li-ion cells when vaping. the batteries very sensitive to charging characteristics and may explode or burn if mishandled. so vapers must have enough knowledge of Li-ion batteries in charging, discharging and assembly before use. please use the fire-proof surface battery charger, never leave a charging battery unattended. we will not responsible for damage to the human reason or mishandling of Li-ion batteries and chargers. the device always recommends work with rechargeable lithium-ion IMR batteries with min output current 20A or higher.
2) Smokstore will not responsible or liable for any injury, damage, defect, permanent or temporary that may be caused by the improper use of Li-ion battery, coils, tanks, mods. please have a basic knowledge of batteries. Welcome to contact us anytime to get help.